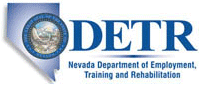 Job Information
Black & Veatch

Accountant 1 1

in

Carson City

,

Nevada
Accountant 1 1
We believe real value is powered by the unique skills and experiences of our professionals. The interchange of ideas from a diverse group of people gives our teams an expanded perspective and the ability to find better solutions for our clients.
Req Id : 29701
Job Title : Accountant 1 1
Business Unit Sector : COR-CORP-FINANCE
Work Location : KCP, USVRTL
Opportunity Type : Staff
Relocation eligible : No
Full time/Part time : Full-Time
Contract Hire Only for this Project : No
Job Family
Finance
Job Code
1764
Job Grade
003
Salary Plan
FIN: Finance
Job Summary
Responsible for the preparation and entry of payroll related general ledger journal entries; completion of complex account reconciliations and preparation of assigned financial reports. Provides resolution of basic issues. Provides basic account analysis and assigned financial reports. Works under close supervision.
Key Responsibilities
Financial Reporting:
Prepares, enters and may post journal entries
Management Reporting:
May identify, research and resolve variances

May assist businesses in coding of costs
Audits:
Prepares audit deliverables for review
Compliance:
Prepares and coordinates necessary government compliance filings for review
Financial Applications and Systems:
Monitors and balances systems to ensure completeness and accuracy; may research differences and suggest solutions
Consolidation (Statutory):
Prepares monthly/quarterly balance sheet analysis

May assist with creation of new firm checklist, completing new firm request form and prepares journal entries for consolidation
Consolidation (Corporate Reporting):
Prepares monthly/quarterly basic financial statements and various reports

Creates revaluation range for new firms and schedule monthly

Prepares consolidation entries
Account Reconciliations:
Reconciles accounts, identifies and researches reconciling items

Identifies risk and opportunities and assesses reasonableness of balances

Recognizes impact of interfirm transactions and related elimination process; coordinates resolution of issues
Supervisory and Resource Management:
Supports continuous improvement efforts and the change management effects associated with the implementation of improvement
Internal Clients:
Accounting Operations, Payroll, Treasury, Tax and Financial Applications; limited interaction with the businesses and upper management
Management Responsibilities
Minimum Qualifications
Bachelor's Degree in Accounting or Finance or equivalent experience. Typically 2+ years' related experience All applicants must be able to complete pre-employment onboarding requirements (if selected) which may include any/all of the following: criminal/civil background check, drug screen, and motor vehicle records search, in compliance with any applicable laws and regulations.
Preferred Qualifications
Preferred Technical Skills:
Microsoft Word, Access, PowerPoint, Basic

Microsoft Excel, Intermediate

Knowledge of Black and Veatch Systems, Basic

Knowledge of percent complete accounting, Basic

Technical accounting knowledge, Basic

Knowledge of Financial Statement analysis, Basic

Knowledge of foreign currency terminology and concepts, Basic
Preferred Non-Technical Skills:
Organizing

Planning

Written Communications

Informing

Peer Relationships

Dealing with Ambiguity

Problem Solving
Certifications
Competencies
Action oriented
Customer focus
Work Environment/Physical Demands
Typical office environment. Limited travel.
Black & Veatch Holding Company, its subsidiaries and its affiliated companies, complies with all Equal Employment Opportunity (EEO) affirmative action laws and regulations. Black & Veatch does not discriminate on the basis of age, race, religion, color, sex, national origin, marital status, genetic information, sexual orientation, gender Identity and expression, disability, veteran status, pregnancy status or other status protected by law.
Nearest Major Market: Kansas City
Black & Veatch