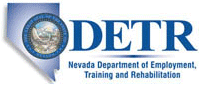 Job Information
EY

Campus Recruiter, Senior Associate - National Consulting

in

Carson City

,

Nevada
Campus Recruiter, Senior Associate - National Consulting
Core Business Services
Requisition # UNI00HRL
Post Date 1 day ago
Join our Core Business Services (CBS) team and you will help support the important business enablement functions that keep our organization running strong. As a CBS professional, you will work across teams to provide the knowledge, resources and tools that help EY deliver exceptional quality service to our clients, win in the marketplace and support EYs growth and profitability. Major teams within CBS include Finance, Information Technology, Human Resources, Enterprise Support Services, Brand Marketing and Communications, Business Development, Knowledge and Risk Management.
We call our human resources group the Talent Team, and this reflects how important our people are to the success of the EY organization. Working with the Talent Team, youll help develop and execute our people strategy, which provides the programs, measures and tools that help our EY member firms employees achieve their goals. You might develop and implement strategies for performance management, leadership development, learning, training tools, compensation, recruiting, new joiner orientation, reporting processes or other initiatives.
With so many offerings, you have the opportunity to develop your career through a broad scope of engagements, mentoring and formal learning. Thats how we develop outstanding leaders who team to deliver on our promises to all of our stakeholders, and in so doing, play a critical role in building a better working world for our people, for our clients and for our communities. Sound interesting? Well this is just the beginning. Because whenever you join, however long you stay, the exceptional EY experience lasts a lifetime.
Job Summary:
As a Campus Recruiter, Supervising Associate, youll recruit qualified campus graduates to fill positions within National Consulting. Youll coordinate recruiting activity, and develop and maintain relationships with campus placement offices and faculty. Youll also be responsible for EYs brand and image on the college campus.
Youll guide Client Service recruiting teams on recruitment processes, and be the main contact point for students, the Campus Recruiting leader and the HR People Shared Services Center. By working with recruiting coordinators and others, youll confirm that all candidates receive appropriate attention. Youll also administer and coordinate sub-Area/Business Unit internship programs. Youll gain exposure to diverse Human Resources (HR) situations and deal with extraordinary issues.
In this role youll receive general supervision, and frequently work on projects with only periodic updates to your supervisor. You may also supervise lower level professional or administrative staff.
Key Responsibilities:
Consult with recruiting teams and sub-Area leaders to achieve diversity and inclusiveness in EYs campus recruiting, sharing leading practices

Challenge current recruiting processes, bringing new ideas

Carry out campus recruiting to fill entry level staff and intern positions

Act as primary recruiting point-of-contact for key client groups. Develop and maintain relationships with the following people or groups: academic faculty; career office employees; students; the Campus Relations Partner; Client Service recruiting teams; the Campus Recruiting Leader; and the HRSSC

Work with the Campus Recruiting Leader and senior campus recruiters, to confirm that recruiting is consistent with national guidelines and the law, and meets EYs objectives for strategically important schools

Work with senior members of the recruiting team, to establish a consistent recruiting approach that matches other top-rated professional service firms

Coordinate recruiting activities for sub-Area/Business Unit internship programs. Coordinate EYs participation in various diversity conferences (e.g., Association of Latino Professionals in Finance and Accounting or National Association of Black Accountants)

Actively recruit internal client-serving professionals to represent EY on campus. Guide these individuals on established recruiting procedures and protocols

Implement sourcing strategies to identify talented candidates, paying particular attention to diversity initiatives

Maintain a constant and steady focus on the local market place, and disseminate local market intelligence to key client groups

Coordinate with recruiting assistants and others to confirm all candidates receive appropriate care and attention

Help with national initiatives as needed

Utilize the applicant tracking system to capture all recruiting and hiring activity

May manage a large but relatively uncomplicated project (e.g., the second roll-out of an initiative that is already underway), or a small but more complex project (e.g., a new program that touches multiple Business Units)

Represent the work group on a project team for small-to-medium size HR projects

May serve on a large HR project, with support and feedback from supervisor and/or other project team members

Autonomously modify some project steps to reflect work group consensus
To qualify, candidates must have:
Bachelors degree, or equivalent work experience

A minimum of 2+ years of related experience

Ability to attract and retain talent

Ability to quickly acquire solid understanding of relevant firm businesses

English language skills - excellent written and verbal communication

Demonstrated advanced understanding and application of principles and practices of a specific professional discipline. Such a broad knowledge base is necessary to perform a wide variety of duties

Relationship-building skills
Strong knowledge and application of the following:
recruitment/placement laws and practices

compensation practices

benefit laws and practices

Ability to quickly acquire strong knowledge of the firms recruiting policy, procedures and databases

Ability to quickly acquire in-depth knowledge of firm wide and service line orientation programs

Event planning skills

Computer skills (Microsoft Office), with an ability to utilize applicant tracking system
EY provides equal employment opportunities to applicants and employees without regard to race, color, religion, age, sex, sexual orientation, gender identity/expression, national origin, protected veteran status, disability status, or any other legally protected basis, in accordance with applicable law.
EY