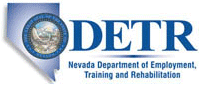 Job Information
Army National Guard Units

OCCUPATIONAL HEALTH NURSE

in

Carson City

,

Nevada
Summary
This position is for a OCCUPATIONAL HEALTH NURSE, PD# NGD1234000, part of the Nevada Army National Guard. The primary purpose of this position is to manage a comprehensive Occupational Health Program for the state. Serves as the Joint Force Headquarters- State Occupational Health Nurse consultant and principle advisor to the Adjutant General on occupational health initiatives. Plans, develops, and analyzes the occupational health nursing services provided to NG personnel throughout the state.
Responsibilities
(1) Establishes, manages and maintains a comprehensive Occupational Health Program: Plans, develops, analyses, and reviews occupational health nursing services and program requirements and determines impact on National Guard military and civilian personnel and public health. This requires formulating, analyzing revising, and implementing policies, procedures and best practices in accomplishing program goals and objectives in accordance with Federal, State and local laws and guidance. Provide expert advice to the Adjutant General to protect National Guard personnel against adverse effects of health hazards. Serves as a liaison between all State, NGB and Federal organizations concerning occupational health programs and services. . (2) Evaluates and administers comprehensive occupational health programs, services and capabilities for military and civilian personnel in the work environment to include field operations, garrison, industrial and administrative sites. Utilizes information management resources such as the DoD Defense Occupational Environmental Health Readiness System; Medical Operational Data System; also, utilizes the DoD Occupational Health Program Resource Models; Occupational Health Information System.
(3) Provides occupational health services and medical treatment for non-occupational and occupational health illnesses and injuries IAW incumbents scope of employment, professional State Nursing License "scope of practice", and medical directives approved by a qualified, licensed physician.
(4) Reviews and evaluates data to determine the need for expanded occupational health services by participating on interdisciplinary teams involving safety, environmental and industrial hygiene related consultation visits, risk assessment surveys of organizations, facilities and work areas. Coordinates with other DoD agencies, other federal agencies (e.g., OSHA, Center for Disease Control, etc.), and State agencies regarding evaluation of toxicological data that is used in determining actual and/or potential hazards to National Guard personnel in accordance with regulatory standards. Assesses environmental exposures (e.g., biological, chemical, respiratory, ergonomic, physical hazards, etc.,) through surveillance and monitoring work situations.
(5) Manages the Case Management Program. In coordination with the US Department of Labor Regional OHN Consultant, NGB Regional Office of Workers Compensation Program Liaison, and the Director, Human Resources, serves as the local OHN Case Manager Consultant for ensuring development, evaluation, implementation and monitoring a comprehensive medical case management program for civilian employees who have an occupational health related injury or illness. Requires ability to review medical and other information pertinent to the OWCP claims. Assures occupational health program regulations, directives, policies and systems are effective and consistent with National Guard Bureau, US DOL OWCP policies, federal statutes, executive orders, and other sources. As needed, develops and conducts training for employees and managers and dissemination of occupational health information related to the processes and procedures, regulations, directives, and Federal statues dealing with workers compensation. (6) Develops and maintains a Health Education/Counseling program. Outlines and develops overall requirements and goals to assure comprehensive health education, training, and counseling services. Formulates policy and establishes procedures governing a variety of health maintenance programs. Collects data and prepares final reports on health education efforts. Provides professional nursing advice, assistance, and guidance on difficult nursing or employee counseling problems to the Adjutant General and staff.
Evaluates and makes recommendations for safe and healthy work environments. Initiates, develops, and markets all types of health education activities. Develops and conducts seminars and workshops for multiple geographical locations. Plans and manages a diversified health education program with emphasis on health implications on the job, general maintenance, and health promotion.
(7) Establishes quality improvement monitoring systems and evaluating criteria. Participates in epidemiological investigations of hazard exposures. Conducts and oversees visits with members of the safety, occupational health and industrial hygiene team. Administers and coordinates medical surveillance requirements based on DODI 6055.5-M - Occupational Medical Surveillance guidance, other applicable military and federal statutes, data and input from industrial hygienists, community safety officials and HRO. Coordinates and identifies work site hazards, at risk worker populations; establishes surveillance programs such as employee health services and medical surveillance examinations and screenings and other medical services required in the Occupational Health Program. .
(8) Performs other duties as assigned.
Requirements
Conditions of Employment
MILITARY REQUIREMENTS: Compatible military grade and assignment required prior to the effective date of placement. In compliance with Title 32 United States Code, the compatible military skill set is determined by the applicable service manpower requirements. Upon selection, individuals are assigned to the authorized position and its compatible military skill in accordance with Air force skill classification directives, statutes, and National Guard Bureau regulations. The Dual Status technician must obtain and maintain all military skill requirements in regard to training, education, certifications, and experience. If you are not sure you are eligible for military membership, please contact a National Guard recruiter prior to applying for this position. Compatible Military Assignment:
OFFICER: CPT-MAJ, O3-O4
Compatible MOS: 66B or 66H *Other Requirements & Conditions of Employment:
National Guard Membership is required.

Males born after 31 December 1959 must be registered for Selective Service.

Federal employment suitability as determined by a background investigation.

Must be able to obtain and maintain the appropriate security clearance of the position.

May be required to successfully complete a probationary period.

Must maintain local network access IAW AR 25-2.

Wear the uniform appropriate for the members' grade and component of the armed forces, maintaining standards of conduct and appearance.

This position is covered by the Domestic Violence Misdemeanor Amendment (30 Sep 96) of the Gun Control Act (Lautenberg Amendment) of 1968. An individual convicted of a qualifying crime of domestic violence may not perform the duties of this position.

Ability to establish effective professional working relationships with coworkers and customers, contributing to a cooperative working environment and successful accomplishment of the mission.

May occasionally be required to work other than normal duty hours; overtime may be required.

The duties and responsibilities of your job may significantly impact the environment. You are responsible to maintain awareness of your environmental responsibilities as dictated by legal and regulatory requirements, your organization, and its changing mission.

For positions requiring the operation of motor vehicles, candidates must have a valid state driver's license.
Qualifications
In order to qualify for this position, your resume must provide sufficient experience and/or education, knowledge, skills, and abilities, to perform the duties of the specific position for which you are being considered. Your resume is the key means we have for evaluating your skills, knowledge, and abilities, as they relate to this position. Therefore, we encourage you to be clear and specific in describing your experience. EACH APPLICANT MUST FULLY SUBSTANTIATE (IN THEIR OWN WORDS) THAT THEY MEET THE REQUIREMENTS OF THE SPECIALIZED EXPERIENCE LISTED BELOW; OTHERWISE, THE APPLICANT WILL BE CONSIDERED UNQUALIFIED FOR THIS POSITION. DO NOT COPY FROM THE VACANCY ANNOUNCEMENT OR THE POSITION DESCRIPTION OR YOU MAY BE DISQUALIFIED. GENERAL EXPERIENCE: All series personnel must be certified at the next higher level before being eligible for that level. Experiences gained through military technical training schools (restricted to one of the identified/allowed compatible military skills) are included in the one year on-the-job experience. An applicant must have a validated understanding of the basic principles and concepts of the occupational series and grade. SPECIALIZED EXPERIENCE: Experience that prepares the applicant to perform the duties of the position. The applicant's educational-degree study program or military or civilian academic courses may substitute for some specialized experience. An applicant must demonstrate the following specialized experience competencies (skills, knowledge, abilities and behaviors) to qualify for a position identified by its applicable position grade and career level.
Education
If you are using Education to qualify for this position: In addition to a high degree of analytical ability, this position requires specialized knowledge of the basic principles and practices related to the management of occupational health care delivery systems. Must have experiences in planning for and the execution of state occupational health and industrial hygiene programs. Must have at least 12 months experience in one of the medical service core functions, which are prescribed as: Health facilities, health plan management, medical resources, health care information, management and information technology, medical logistics, and medical readiness. Must have demonstrated skills in written and oral communication. Must have at least 12 months experience, education, or training which provided working knowledge of the principles and practices related to the management of occupational health care delivery systems. Have experiences in analyzing and recommending solutions to complicated problems related to health systems. Experiences must include a working knowledge of missions, organizations, programs, and requirements of occupational health care delivery systems. Experiences in briefing senior leaders on related subjects are required. Experiences are preferred in occupational health services management; hospital administration and practice; contractual and accounting fundamentals; quality management; human resource management; and biometrics. Knowledge of occupational health standards of practice; preventive medicine concepts, medical executive skills/competencies and contingency plans is preferred. Comprehensive knowledge of health hazards in the workplace and required preventive measures needed to establish evaluation methodologies, provide consultative services, and develop programs suitable for areas of responsibility. Experiences and ability to administer an occupational health program with diverse elements peculiar to military settings, achieving compliance with regulatory provisions, and effectively communicating multiple occupational procedures and practices to both preventive medicine staff and line personnel. Experiences in planning, organizing, directing, budgeting, coordinating and evaluating operations, work processes, human-machine interactions and environmental conditions that impact the health and efficiency of personnel. Experiences in multi-disciplinary investigations to evaluate biological and toxicological effects of widely-used chemicals/toxicants and other potentially hazardous materials. Competent knowledge of regulatory guidelines such as, the Occupational Safety and Health Administration Act of 1970, Federal Employees Compensation Act, Occupation Safety and Health Administration (OSHA), Joint Commission on the Accreditation of Healthcare Organizations (JCAHO), the Code of Federal Regulations, and Environmental Protection Agency (EPA). Working knowledge of Workers Compensation Program principles, concepts, rules, laws, regulations and precedent decisions in order identify pertinent Workers Compensation Programs elements and program deficiencies; and to recommend desirable courses of management actions and decisions to define likely modes of failure, including procedural deficiencies and their effects upon the efficiency of the system. Working knowledge of the Federal Employees Compensation Act (FECA) is necessary to discuss employees' medical condition with physicians and medical personnel and, as necessary, establish validity of claim and the ability to return to work. Ability to establish sound working relationships with other professionals including Federal, State, and private occupational health medical personnel who are inside and outside the agency, commanders, supervisors, and workers. Skilled in utilizing a variety of automated systems and technology (e.g., Medical Operational Data Systems (MODS) and the DoD Occupational Environmental Health Readiness System (DOEHRS). You must provide transcripts or other documentation to support your Training/Educational claims. To receive credit for Training/Education, you must provide documentation of proof that you meet the Training/Education requirements for this position.
Additional Information
If you are a male applicant who was born after 12/31/1959 and are required to register under the Military Selective Service Act, the Defense Authorization Act of 1986 requires that you be registered or you are not eligible for appointment in this agency (https://www.sss.gov/RegVer/wfRegistration.aspx).

No PCS funds are available.

This is a Non-Bargaining Unit position.

Applicants who feel they have restoration rights to this position should contact the HRO.

Military Incentives - Bonuses and Student Loan Repayment Program: If you are selected for this position, you may lose your eligibility for your National Guard Enlistment/Reenlistment Bonus and/or Student Loan Repayment Program incentives. In order to avoid losing your incentive eligibility, you should check with your incentives manager prior to accepting an offer for the position.

Participation in Direct Deposit is mandatory. If you are unable to apply online or need to fax a document you do not have in electronic form, view the following link for information regarding an Alternate Application. AREA OF CONSIDERATION: In accordance with the State Merit Placement Plan, candidates will be considered in order of their area of consideration category as appropriate. CONVERSION OF TEMPORARY/INDEFINITE POSITION: Positions advertised as Indefinite or Temporary may be non-competitively converted to permanent without competition at a future date contingent upon available funding. PERMANENT CHANGE OF STATION (PCS): PCS funding is NOT authorized. If you do not reside in the location of the position, you will be required to relocate at your own expense. RELOCATION INCENTIVE: Relocation incentive has not been approved and is NOT authorized. SELECTED RESERVE INCENTIVE PROGRAM: Acceptance of this position will cause termination of Federal bonuses pursuant to respective Selected Reserve Incentive Programs (SRIP). This termination may be with or without recoupment of payments already made.