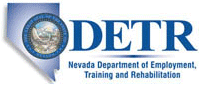 Job Information
American Express

Sales Director - Accertify USA - Virtual

in

Carson City

,

Nevada
Description
Accertify
Inc. a wholly owned subsidiary of American Express is a global leader in
providing software, tools and strategies for preventing online fraud and
mitigating enterprise-wide risks. Accertify is committed to providing
e-commerce companies with comprehensive and cost-effective solutions to fight
fraud.
Over
the past 12 years Accertify has been steadily building its presence across the
globe & in many markets is now recognized as the market leader. Globally Accertify is widely considered the
benchmark in the enterprise/ merchant online fraud prevention/ digital identity
space & the company continues to innovate to provide its customers with the
most effective product & services.
Accertify
is now looking to appoint a highly skilled and accomplished Sales Director to
continue to drive the business forward in the US. This is a varied and complex role which will
require the successful applicant to have previously managed a strategic sales
team & ideally in the online fraud & payments, technology, SaaS space.
In
order to be considered for this position you will be able to demonstrate the
following attributes:
Demonstrated exceptionalleadership– someone who leads from the front & can build loyal followership.

The ability todrive new business through solution selling & coaching of directreports to do the same.

Strategic thinking borne out of a curiousnature & the ability to problem solve for key prospects.

Deal making skillswhich position the company as the most appropriate & preferred choice forlarge enterprise companies.

The ability to developstrong relationships with customers to deliver exceptional service and ensurethat expectations are exceeded.

Ability to managea remote team of strategic Sales people across the US.

Experience workingwith lengthy sales cycles & knowledge on how to speed things up whennecessary.

The ability to learnnew technologies quickly & be able to confidently translate those learningsinto sales pitches.

Deep and proventechnology experience in the online fraud/ SaaS space. Device and Fraud is a strong positive.

Extensive contactlist of north American Merchants, banks & FI's to call on.

Ability to beself-motivated and hold the team to high standards regarding prospecting, callplanning, sales meeting presentations etc.

A goodunderstanding of the current online fraud prevention landscape & theexisting players is strongly preferred.

Ability to work atthe "C" level as well as develop relationships with other key stakeholders
Qualifications
Minimum - Bachelor degree in a relatedfield. Post graduate degree is seen asvery desirable

Atleast 10 years experience leading Sales teams in a complex selling environment strongly preferred

Experience selling in SaaS solutions or other cutting edge technologies (Fraudexperience in the USA is a strong plus)
Employment eligibility to work with American Express in the U.S. is required as the company will not pursue visa sponsorship for these positions.
American Express is an equal opportunity employer and makes employment decisions without regard to race, color, religion, sex, sexual orientation, gender identity, national origin, protected veteran status, disability status, age, or any other status protected by law.
Job: Sales
Primary Location: United States
Other Locations: US-Illinois-Itasca
Schedule Full-time
Req ID: 20007638
American Express