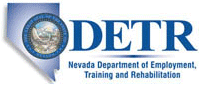 Job Information
Travelers

Sr Consultant, Business Performance Analytics

in

Carson City

,

Nevada
Company Summary
Taking care of our customers, our communities and each other. That's the Travelers Promise. By honoring this commitment, we have maintained our reputation as one of the best property casualty insurers in the industry for over 160 years. Join us to discover a culture that is rooted in innovation and thrives on collaboration. Imagine loving what you do and where you do it.
Job Category
Bus Intelligence & Management Information
Target Openings
1
Job Description Summary
We are hiring for a Sr Consultant, Business Performance Analytics for our Information Management and Analytics (IM&A) Business Partnerships team. This role will have responsibility for all Middle Market work intake and prioritization into IM&A to support their business data and analytics needs. This position will also be responsible for the business performance analytics needs for Middle Market. The individual in this role will act as a DBT member of the agile team. They will understand and support the strategies and needs of the markets with data, analytics and tool development. They will be responsible for the execution of development of assets, including coordination with developers and partnering with other teams across the organization. Candidates should have strong communication and relationship building skills. They will also support business test & learns and data discovery work.
Primary Job Duties & Responsibilities
Uses analytics to explain business results, monitor business strategies and identify actionable opportunities

Uses data visualization and storytelling skills to effectively communicate insights and help influence decision/outcomes.

With some direction, leverages industry best practices, market data and technology trends to identify business opportunities.

Effectively works with cross functional teams on varying business initiatives

Provides information that can help influence business strategy and help to prioritize investments based on translating insights to business value

Collaborates with IT and data management teams to ensure correct data is persisted for business critical analysis

Collaborates with IT, Actuarial, Operations, Finance, Data Management and Claim functional areas.

Can manipulate raw data and work towards the ultimate design required to meet business requests.

Interprets data to recognize patterns and analyze trends.

Completes reasonability and validation tests with direction.

Supports Proofs of Concept to inform business strategies.

Monitors performance indicators and identifies possible improvements.

Supports assessment of the financial impact of recommendations.
Minimum Qualifications
Two years of business analytics experience required.
Education, Work Experience, & Knowledge
Bachelor's degree in STEM (Science, Technology, Engineering, Mathematics) preferred.

3+ years of analytics or related experience preferred.

3+ years working successfully with Microsoft office products or similar products preferred.

Exposure and working knowledge of tools such as SAS, R, SQL preferred.

General knowledge of analytic concepts preferred.

Experience with Descriptive Analytic practices and processes preferred.

Working business knowledge preferred.

Developing knowledge of insurance products/concepts preferred.

Experience working on teams preferred.

General knowledge of the main features of the collection of data and the relationship of data.
Job Specific Technical Skills & Competencies
General understanding of the business functions of businesses supported.

Demonstrated intermediate analytic and diagnostic skills.

Demonstrated intermediate interpersonal skills.

Demonstrated intermediate communication skills.

Intermediate ability to work independently and as part of a team.

Intermediate project management skills.

General understanding of the business functions, processes, and overall business strategies.

Intermediate ability to see tasks to completion.

Intermediate Computer Skills in Excel and basic skills in database programming language and/or related applications.

Intermediate problem solving and decision making skills.
Employment Practices
Travelers is an equal opportunity employer. We value the unique abilities and talents each individual brings to our organization and recognize that we benefit in numerous ways from our differences.
If you have questions regarding the physical requirements of this role, please send us an email (TAPHYREQ@travelers.com) so we may assist you.
Travelers reserves the right to fill this position at a level above or below the level included in this posting.
Travelers