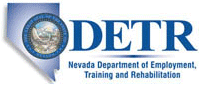 Job Information
Bureau of Reclamation

Management Support Specialist (Special Events Coordinator) (MPP-JRS)

in

Clark County

,

Nevada
Summary
LOCATION: Lower Colorado Region, Lower Colorado Dams Office, Facility Services Division, Management Services Office located at the Hoover Dam in Clark County, NV.
Relocation is not authorized.
Additional vacancies may be filled from this vacancy announcement.
Responsibilities
Plans, coordinates, schedules, and oversees tours and events for Hoover Dam.
Completes use authorizations, organizes and manages electronic scheduling and filing systems, enters information in tracking databases and runs custom reports to ensure program information is readily accessible.
Completes use authorizations, organizes and manages electronic scheduling and filing systems, enters information in tracking databases and runs custom reports to ensure program information is readily accessible.
Develops purchase requests and contract documents to support Hoover Dam's memorabilia program.
Communicates verbally and in writing to share information and support collaborative relationships with internal and external customers, peers and management.
Requirements
Conditions of Employment
U.S. Citizenship or National
Suitable for Federal employment, determined by a background investigation
Position requires filing a financial disclosure report
Resume must include dates of employment, specifically year, months & hours
You must meet all qualification requirements, including time-in-grade restrictions and any selective factors, by the closing date of this announcement.Time-In-Grade: Current career or career-conditional employees of the Federal government, or former career or career-conditional employees, who have a break in service of less than one year, are required to meet the time-in-grade restriction of one year of Federal experience at the next lower grade, with few exceptions outlined in 5 CFR 300.603(b).
Note: Time in Grade must be met before an application is reviewed for qualifications. There is no education substitution for Time in Grade requirements.
Qualifications
GS-09: In order to qualify for the GS-09 grade level, your resume must reflectone year of specialized experience equivalent to at least the GS-07 grade level;ORmaster's or equivalent graduate degree; OR 2 full years of progressively higher level graduate education leading to such a degree; or LL.B. or J.D., if related.Specialized Experience for GS-09: Defined as experience (1) coordinating and overseeing complex educational or VIP tours, OR (2) providing program support consisting of at least three of the following activities: managing and deconflicting a shared calendar; organizing and maintaining a shared email box; tracking and maintaining records in a shared directory; notifying stakeholders of upcoming due dates and activities; updating information in a database and running reports.
Education
This vacancy announcement allows substituting education for experience. You must submit a copy of your college transcript (unofficial copy is acceptable) to support your education if you are substituting education for experience. Transcripts must include the name of the college or university and date the degree was conferred.
Foreign Education:To receive credit for education completed outside the United States, applicants must show proof that the education has been submitted to a private organization that specializes in interpretation of foreign educational credentials and such education has been deemed at least equivalent to that gained in conventional U.S. education programs. Failure to include this verification with foreign transcripts will result in an incomplete application.
Additional Information
Selective Service: If you are a male applicant born after December 31, 1959, you must certify that you have registered with the Selective Service System, or are exempt from having to do so under the Selective Service Law. For more information visit: http://www.sss.gov.Equal Employment Opportunity: The United States Government does not discriminate in employment on the basis of race, color, religion, sex, national origin, political affiliation, sexual orientation, gender identity, marital status, disability and genetic information, age, membership in an employee organization, or other non-merit factor.Probationary Period: Placement in this position requires you to complete a one-year probationary period if you have not previously completed a probationary period.E-Verify: DOI uses E-Verify to confirm the employment eligibility of all newly hired employees. To learn more about E-Verify, including your rights and responsibilities, please visitwww.dhs.gov/E-Verify.Optional Form 306 (OF-306): Before final selection, you will be required to sign and certify the accuracy of the information in your application. If you make a false statement in any part of your application, you may not be hired; you may be fired after you begin work; or you may be subject to fine, imprisonment, or other disciplinary action.Telework: Reclamation has determined that the duties of this position are suitable for telework and the selectee may be allowed to telework with supervisory approval. Full time telework is not approved for this position.Financial Disclosure: If selected for this position, you will be required to file a Confidential Financial Disclosure Report, OGE-450, within 30 days of entrance on duty.Background Investigation/Security Clearance: If selected, you will be subject to a background investigation as a condition of placement/retention in this position. A background investigation will be required for all new hires AND current employees who are not currently covered by a satisfactorily adjudicated Federal background investigation commensurate with the sensitivity designation of this position.Working Conditions: Work is performed both indoors and out, but is normally performed in an office setting which is environmentally controlled. Work performed outdoors may be in areas where the temperature can reach in excess of 120 degrees.
Contractor's Office Representative (COR): Must be able to obtain COR Level I certification within 12 months of employment.