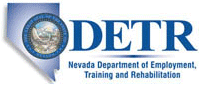 Job Information
Premise Health

Audiologist

in

Elko

,

Nevada
We have an opening for a PRN Audiology Program Coordinator to work with our Primary Care Clinic located in Elko, NV!
Premise Health is a leading worksite health and patient engagement company dedicated to improving the cost and quality of employee healthcare. We believe healthcare should be about helping people get, stay and be well. That's our mission and it's the foundation of everything we do. With more than 40 years of experience, Premise Health manages more than 500 worksite-based health and wellness centers across the country. The company serves more than 200 of the nation's leading employers, including a significant number of the Fortune 1000.
Summary: The program coordinator will work Monday – Friday from 8am – 5pm.
Essential Functions:
Provides counseling and rehabilitative services to hearing, balance and communication-impaired individuals and their families.

Facilitates hearing conservation.

Monitors the electronic equipment for proper functioning, maintains an up-to-date calibration schedule, and is responsible for infection control in equipment that comes in direct contact with patients.

Orders office and audiology supplies.

Maintains a schedule for patients seen in Audiology

Performs basic audiometric testing on patients of all ages including air and bone conduction testing, speech and impedance testing, acoustic reflex testing.

May be required to perform advanced audiometric testing, such as play audiometry, COR, eustachian tube dysfunction, fistula testing, OAE's (otoacoustic emissions), ABR (auditory brainstem response), ENG (electronystagmography), Ecog (electrocochleography), and ENOG (electroneuronography).

Provides hearing aid counseling, fitting, evaluation and troubleshooting of malfunctioning hearing aids, cochlear implant management, including programming of speech processors, troubleshooting, and counseling.

Orders, purchases hearing aids.

Maintains current information on Audiology practice and procedures.

Maintains a record of patients seen in Audiology including patients not seen in conjunction with an Otolaryngology physician. Tracks patient demographics.

Collaborates with the onsite team as an active member of the Patient Centered Medical Home Primary Care team.

May require other duties as assigned.
If you want to join a team of knowledgeable, compassionate, like-minded healthcare professionals, join Premise Health for an unlimited opportunity with the company that is changing the face and the place of the healthcare industry as we know it.
We are an equal opportunity employer.
Basic Qualifications
Education:
Minimum of a master's degree in Audiology.

State license required.

Meet minimum hours required for licensure biannually for maintenance.

ASHA certification
Experience:
Experience working in a clinical administrative support role required
Knowledge and Skills:
Knowledge of OSHA hearing conservation regulations

Knowledge about workplace health and safety concepts and OSHA regulations

Strong computer skills (Internet software, spreadsheet, word processing etc.

Strong attention to detail
Premise Health