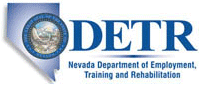 Job Information
NOVA Corporation

Contact Tracer

in

Elko

,

Nevada
This position is contingent upon contract award.
DDC IT Services is looking to support The Indian Health Services (IHS) as they work to support American Indians and Alaska natives during the COVID 19 pandemic. The Indian Health Service (IHS), an agency within the Department of Health and Human Services (DHHS), is responsible for providing federal health services to American Indians and Alaska Natives (AI/AN). The IHS is the principal federal health care provider and health advocate for Indian people and its goal is to raise their health status to the highest possible level. The IHS provides a comprehensive health service delivery system for approximately 2.56 million AI/AN people who belong to 574 federally recognized tribes in 37 states. The COVID-19 pandemic caused a very high demand for contractor support services to address the pandemic response related requirements including contract-tracing services. To maintain national standards of care and assure continuous quality improvement in the face of serious health disparities and during the COVID crisis and pandemic, sufficient staff is essential. The availability of a staffing resource option will provide an avenue to support the health care expertise required to continue to provide safe and quality health care services to AI/AN population during the COVID19 crisis.
IHS Mission: Is to raise the physical, mental, social and spiritual health of American Indians and Alaska natives to the highest level.
Making follow up calls to patients after initial call by EPI/Contact Investigator;

Documenting the names and contact information of all individuals who have had contact with a COVID-19 patient;

Tracing and notifying all contacts who have potentially interacted with an infected individual;

Maintaining appropriate discretion with the information;

Tracking and documenting all health data (using an IHS provided software); and/or

Referring contacts for additional testing or health care services as identified.
Minimum Qualifications/ Experience Requirement:
Health care experience or customer service-oriented professionals with experience of frequently interacting with customers.
Preferred Qualifications / Experience Requirements:
Local to the community or reservation;

Fluent in the major Native language of the local community or reservation;

Ability to provide on-site support;

Call center skills (patience, communication, listening, composure, resilience, and persuasion skills) preferred - a portion of work may be conducted via established protocols and scripts

Health care training and experience (RN/PHN, Pharmacist, etc.); and/or licensed, certified, and/or experienced to administer COVID-19 vaccinations.
Potential candidates must have or be able to obtain a Level 5C position of public trust clearance
Advertised Job Title: Contact Tracer
ID: 2021-3305
External Company Name: Dine Development Corporation
External Company URL: http://ddc-dine.com/
Street: 515 Shoshone Circle