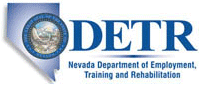 Job Information
DynCorp International LLC.

Aircraft Maintenance Supervisor

in

FALLON

,

Nevada
Job Summary
The Aircraft Maintenance Supervisor is responsible for maintenance functions of assigned aircraft and is responsible for supervising day-to-day maintenance tasks on the aircraft, support equipment, and special tools.
Principal Accountabilities
Manage all aspects of aircraft maintenance and ensure all work is scheduled and performed in a safe and efficient manner.

Supervise maintenance staff, which includes reviewing employee performance, addressing personnel issues, generating assignments, and setting priorities

Perform scheduled/unscheduled maintenance, servicing, launch and recovery, corrosion control, and inspection, and routine through complex maintenance of aircraft, aircraft sub- systems, and components, as required.

Review work orders regarding modifications and/or upgrades to various aircraft systems.

Read and interpret manufacturers' and company's maintenance manuals, service bulletins, and other specifications to determine feasibility and method of repairing or replacing malfunctioning or damaged components.

Adjust, repair, or replace electrical wiring system and aircraft accessories, as required.

Provide guidance and instruction to team members concerning technical orders, checklists, and hazardous materials.

Responsible for maintaining equipment maintenance schedules on all company assets and monitoring parts and supply inventories.

Ensure availability of materials, anticipating requirements and reordering.

Offer technical guidance to Engineering staff regarding start-up of new equipment and follow-up of maintenance programs.

Provide employees with proper training on company equipment as required by OSHA Regulations and monitors annual training requirements.

May supervise and assist in aircraft/equipment movement.

May conduct flight line and hangar foreign object damage prevention walks and housekeeping.

May meet with Customers and Company Senior Leadership as required.

Perform other qualified duties as assigned.
Knowledge & Skills
Working knowledge of OSHA and company requirements.

Knowledge of safe working techniques and procedures.

Ability to plan and schedule maintenance work requirements and to direct skilled technicians in the daily performance of their duties.

Excellent communication, organizational, time management, and interpersonal skills.

Effective leadership and interpersonal skills with an ability to supervise a team.

Competent in the use of a computer, to include Microsoft Office Suite, especially Word, Outlook, and Excel.

Valid driver's license.

In-depth knowledge of flight line operations, aircraft/vehicle movement, and safety/hazards.

Advanced knowledge of aircraft common and special tools and test equipment, aircraft technical orders/job guides/publications and schematic diagrams, drawings, charts and technical publications, aircraft engine, landing gear, and flight control systems
Experience & Education
High School Education or equivalent.

Five (5) or more years' experience in an aircraft maintenance environment.

Previous supervisory experience preferred.

Airframe and Power plant (A&P) license preferred.

Previous experience with Microsoft Office – Word, Excel, Project, PowerPoint.
Physical Requirements/Working Environment
Must be able to walk or stand on level and/or inclined surfaces up to three (3) hours per day and sit for up to five (5) hours per day.

May be required to lift up to 30 lbs. to the height of 4 feet and up to 20 lbs. to a height of 7 feet.

May be required to carry, push or pull up to 50 pounds.

On occasion must be able to lift up to 80 pounds.

Must be able to crouch, crawl, grasp, or handle objects, use finger dexterity, bend elbow/knee and reach above/below shoulders.

Must be able to routinely climb / descend stairs.
Travel
As dictated by business necessity.
Job: *Aviation / Support
Title: Aircraft Maintenance Supervisor
Location: UNITED STATES-NEVADA-FALLON
Requisition ID: 2100077
DynCorp International is an Equal Opportunity Employer of Minorities/Women/Individuals with Disabilities/Protected Veterans. DynCorp International provides reasonable accommodation for qualified individuals in accordance with applicable federal law. The company will provide reasonable accommodation for the known physical or mental limitations of qualified employees and applicants with disabilities unless doing so would impose an undue hardship on the company's operations. Applicants who need a reasonable accommodation during the employment application process should contact 817-224-7459. Please note that only those inquiries concerning a request for reasonable accommodation should call this number.
DynCorp International LLC.