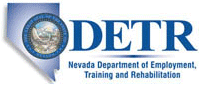 Job Information
Banner Health

BCCH Clinical Lab Assistant

in

Fallon

,

Nevada
Primary City/State:
Fallon, Nevada
Department Name:
Procurement-Churchill
Work Shift:
Day
Job Category:
Lab
POSITION SUMMARY
This position is entry level and is responsible for the receipt of biological specimens into the department, preparation of samples for analytical testing, and performing testing. This position reports to department supervisor, and takes direction from higher level technical personnel.
CORE FUNCTIONS
Performs basic technical processes as assigned, based on specific department requirements. Performs testing under direct supervision in a timely manner according to established policies, meeting performance standards and knowledge level determined for that testing. Processes and prepares patient samples as required. Demonstrates an understanding of the computer systems used in the department. Tracks and locates missing specimens. Generates work lists, as required. Performs basic maintenance checks on laboratory equipment. Demonstrates awareness and complies with accrediting agency and regulatory requirements related to their area of responsibility.

Focuses on quality by ensuring that all work performed is accurate, complete and performed within the time frames defined by the department. Meets department standards for productivity and quality. Participates in detecting and documenting occurrences that deviate from defined procedures. Follows established methods and practices and demonstrates basic problem solving skills.

Participates in departmental financial responsibilities through the appropriate use of supplies and materials and assists with inventory management. Participates in department initiatives to reduce costs and improve service.

Performs miscellaneous support duties as defined by the department. Active in training and competency of laboratory personnel.

Communicates courteously, professionally, effectively and accurately with internal and external customers. Demonstrates skills for basic computer inquiry and problem solving, and use of communication equipment. Demonstrates good verbal and written communication skills. Promotes positive communications that enhance teamwork. Attendance and participation at staff meetings.
SUPERVISORY RESPONSIBILITIES
None
DIRECTLY REPORTING
None
MATRIX OR INDIRECT REPORTING
None
TYPE OF SUPERVISORY RESPONSIBILITIES
N/A
SCOPE AND COMPLEXITY
Primarily departmental responsibility. Customers are internal to the site or within the organization. Some contact with outside couriers, vendors, clients, nursing, physicians, etc.
PHYSICAL DEMANDS/ENVIRONMENT FACTORS
Able to stand, walk, bend, squat, reach, and stretch frequently. Use material handling equipment to push/and or pull up to 75 pounds and required to lift, push and/or pull up to 25 pounds. Requires manual dexterity. Must use standard precautions due to threat of exposure to blood and body fluids, chemical, electrical and biological hazards. Ability to distinguish colors and to take direction and assimilate instructions quickly. Requires use of personal computer, printers, copiers, telephone, fax and department specific equipment.
MINIMUM QUALIFICATIONS
High School Diploma or equivalent.

Basic computer skills.
PREFERRED QUALIFICATIONS
Previous clinical laboratory experience.

Successful completion of a laboratory assistant program.

Basic knowledge of specimen requirements and handling.

Knowledge of medical terminology.

Additional related education and/or experience.
DATE APPROVED 11/05/2019
Banner Health is one of the largest, nonprofit health care systems in the country and the leading nonprofit provider of hospital services in all the communities we serve. Throughout our network of hospitals, primary care health centers, research centers, labs, physician practices and more, our skilled and compassionate professionals use the latest technology to make health care easier, so life can be better. The many locations, career opportunities, and benefits offered at Banner Health help to make the Banner Journey unique and fulfilling for every employee.
EOE/Female/Minority/Disability/Veterans Banner Health supports a drug-free work environment. https://www.bannerhealth.com/careers/eeo
Banner Health