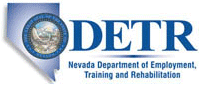 Job Information
Amentum

Electronic Warfare Technician

in

Fallon

,

Nevada
Job Summary
Provides operational and technical maintenance support for Fallon Range Training Complex.
Position is represented by a Union Collective Bargaining Agreement (CBA)
Essential Responsibilities:
Performs systems maintenance and operations and applies technical knowledge to solve complex problems by interpreting manufacturers manuals or similar documents.
Applies technical knowledge in troubleshooting, isolating malfunctions, repairing to the component level, and incorporating engineering changes. Work typically requires understanding of the interrelationships of analog, digital, mechanical, and RF operating systems, diagnostics, and circuits. Makes circuit analyses, calculates waveforms, and traces relationships in signal flow. Uses applicable test equipment, based on task at hand, to complete required maintenance.
Provides technical guidance to lower level technicians.
Performs organizational and intermediate level maintenance on assigned system; corrosion control on equipment/antenna and site housekeeping.
Work may be reviewed by supervisor for compliance to accepted practices.
Qualified to operate primary system, 1 additional system, and perform maintenance on primary system.
Documents maintenance actions in Site Log and Integrated Enterprise Management System (IEMS) under guidance of senior technician.
Minimum Requirements
High School diploma or equivalent.
Minimum Experience Requirements
Experience involved in the following electronic maintenance:
Digital/analog signal processingSynchro-servo circuitsRadar and radar theoryElectromechanical devicesVideo signal processing and recordingCommunications (multiplexer equipment)Digital/analog computer systemsHigh voltage power suppliesTest equipmentOptical equipmentRF signal processingAntenna systemsLow-voltage AC equipmentAuto-transfer (UPS) equipmentPower converters and invertersAbility to speak, read, and write English.
Minimum Position-Specific Training RequiredFormal classroom education, equivalent to Navy A and C schools or vocational school, in the field of electronic equipment maintenance and repair.
Possess a valid state Drivers License.
Must be a US citizen
Must be able to obtain and maintain an active DoD Security clearance prior to start of position.
Preferred Qualifications
Active DoD Security clearance
EOE including Disability/Protected Veterans. If you are an applicant with a disability that requires a reasonable accommodation to complete any part of the application process, or are limited in the ability—or unable to use—the online application system and need an alternative method for applying, you may contact our Reasonable Accommodation Helpline at 1-888-877-3181 or 301-944-3299 or email itsupport@amentum.com for assistance. In order to address your request, the following information is needed:
LP.SKU-D1.LIST
Upon receipt of this information we will respond to you promptly to obtain more information about your request.
Amentum