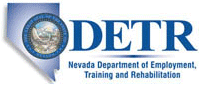 Job Information
Banner Health

Housekeeping EVS Associate

in

Fallon

,

Nevada
Primary City/State:
Fallon, Nevada
Department Name:
Environmental Svcs-Hosp
Work Shift:
Varied
Job Category:
Facilities
Great careers start with great training. The people of Banner Health are focused on delivering excellent care to our patients. In return, we are committed to excellence in personal development for all our team members. Apply today.
Fallon is surrounded by wide-open spaces, internationally known wetlands, historic Pony Express trails, state parks, hiking opportunities, and places to go off-road. Play outdoors for a while then come back into town for some indoor, Nevada-style fun, great dinner, and entertainment.
As a Housekeeping EVS Associate at Banner Churchill Community Hospital, you will be helping with turning over the rooms after patient discharge, helping with trash pickup, ensuring the facility is clean, and more! This is a per diem position, with no guarantee of shift or hours, just helping to provide coverage as needed in the department. If you are looking for a fantastic, rewarding position with a great team, this role is for you - apply today!
Located in Fallon, Nev., Banner Churchill Community Hospital is a 25-bed licensed hospital offering the most comprehensive array of medical services in rural northern Nevada. We provide comprehensive and emergency care, including an ambulance service that covers more than 5,900 square miles. This makes us one of only two hospital-operated paramedic/EMT/EMS providers in northern Nevada. Our location in Fallon - a short drive from both Reno and Lake Tahoe - offers a wealth of lifestyle advantages, including rustic, rural charm, along with a recreational wonderland of outdoor sports, such as boating, fishing, hiking, biking, skiing, hunting, horseback riding and off-roading.
POSITION SUMMARY
This position performs all cleaning of patient rooms and/or assigned areas. Works as a member of the environmental service team to ensure the safety, health, and high morale of patients, visitors and staff by helping to provide a clean, safe, and aesthetically pleasing environment with minimal interference to others.
CORE FUNCTIONS
Performs a variety of assigned cleaning tasks, including dusting, mopping, scrubbing, disinfecting, vacuuming and polishing according to departmental policy and procedures. Must plan the completion of these tasks daily.

Empties hampers and transports of soiled linen. Empties trash containers and removes all trash. Empties all medical waste containers, including sharps.

Inventories, restocks and replenish supplies such as toilet tissue, paper towels, hand soap, etcetera, located in all assigned areas of the facility.

Maintains cleanliness of departmental equipment and notifies appropriate personnel as repairs become necessary. Protects equipment from damage by proper use; properly logs out and in equipment that has been used.

May perform special projects such as: windows washing, wall washing, removing heavily soiled items or furnishings.

Responds to questions and requests from patients, staff and visitors. Meets or exceeds goals for customer service satisfaction.

Under regular supervision, this position has responsibility at an assigned facility/area only. Internal customers include facility staff, physicians, nurses, patients, visitors, supervisors, managers, and executives. External customers include visitors, patients, and employees from other company and non-company facilities.
MINIMUM QUALIFICATIONS
Requires the ability to work independently and as part of a team without continuous supervision. Must be able to interpret and respond to verbal and written instructions. Must be able to communicate effectively with others by phone and verbally. Must be able to read and understand material safety data sheets and instructions for mixing and use of cleaning chemicals, and able to fill out chemical identification stickers. Employees working at Banner Behavioral Health Hospital or the Whole Health Clinic must possess an Arizona Fingerprint Clearance Card at the time of hire and maintain the card for the duration of their employment.
For incumbents assigned to the Crisis Response Center (CRC), additional requirements apply: Must be able to learn food handling regulations and pass certification tests as required. Must obtain fingerprint card as defined in Arizona Revised Statute (A.R.S.) 36-425.03 and state licensing rule R9-10-1011(A)(4).
PREFERRED QUALIFICATIONS
Previous related experience and familiarity with environmental services equipment and cleaning techniques is preferred.
Additional related education and/or experience preferred.
Banner Health complies with applicable federal and state laws and does not discriminate based on race, color, national origin, religion, sex, sexual orientation, gender identity or expression, age, or disability.
Banner Health