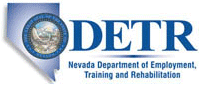 Job Information
Lockheed Martin

Information System Security Officer (ISSO) / F-35 /NAS Fallon, NV

in

Fallon

,

Nevada
Description: At Lockheed Martin Rotary and Mission Systems (RMS), we are driven by innovation and integrity. We believe that by applying the highest standards of business ethics and visionary thinking, everything is within our reach – and yours as a Lockheed Martin employee. Lockheed Martin values your skills, training and education. Come and experience your future!
This is a mid-career position.
This position is located at NAS Fallon, NV and will
support the F-35 Program. The Information System
Security Officer (ISSO) performs mandatory
information system security tasks on assigned
information systems utilizing JSIG, DoD 8500, NIST, ICD,
CNSSI, F35 Security Authorization documentation and
other related DoD documents in support of training and operations.
Tasks will include, but are not limited to configuring
information systems, providing information for the
development of System Security Plans, establishing
and maintaining configuration management plans,
install/update/remove computer equipment,
preparing documents to gain government approvals
to operate information systems, weekly system
audits, anti-virus software management, sanitizing
systems and components, establishing new user
accounts, preparing for and supporting inspections,
etc. ISSOs work under the direction of the Air System
Information System Security Manager (ISSM).
Successful candidate should be knowledgeable of
information technology security principles, PC
Desktops, and Microsoft suite of applications. Assist
with self-inspection reviews. This is a multi-tasking
environment that demands customer service,
communication, and organizational skills.
Mission requirements may require other than first shift
work. Other duties as assigned.
Basic Qualifications:
- Prior experience as an Information System Security Officer.
- Must be eligible for Sensitive Compartmented Information (SCI) access
- Must be able to attain and maintain Special Access Program (SAP) access.
- Understanding of configuration management principles.
- DoD IAT Level II certification: CCNA Security, CSA+, GICSP, GSEC, Security + CE, or SSCP is required.
- Must maintain DoD 8570 certification for the duration of your employment.
- Frequent use and application of technical principles, IA methodologies and concepts.
- Keen attention to detail and adherence to established security policies.
- Excellent verbal, writing, and typing skills
- Understanding of RMF principles and security control selection/development/implementation
Desired Skills:
- Final Transferable Top Secret security clearance, last PR must be within the last 6 years.
- Experience working in a military environment.
- Working knowledge and understanding of operating systems and networking.
- Solve a variety of technical issues of moderate complexity with very general supervision.
- Experience working with SCI and/or SAP
BASIC QUALIFICATIONS:
job.Qualifications
Lockheed Martin is an Equal Opportunity/Affirmative Action Employer. All qualified applicants will receive consideration for employment without regard to race, color, religion, sex, pregnancy, sexual orientation, gender identity, national origin, age, protected veteran status, or disability status.
Join us at Lockheed Martin, where your mission is ours. Our customers tackle the hardest missions. Those that demand extraordinary amounts of courage, resilience and precision. They're dangerous. Critical. Sometimes they even provide an opportunity to change the world and save lives. Those are the missions we care about.
As a leading technology innovation company, Lockheed Martin's vast team works with partners around the world to bring proven performance to our customers' toughest challenges. Lockheed Martin has employees based in many states throughout the U.S., and Internationally, with business locations in many nations and territories.
EXPERIENCE LEVEL:
Experienced Professional
Lockheed Martin