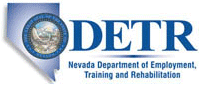 Job Information
DynCorp International LLC.

Plane Captain (F-18 or E-2)

in

FALLON

,

Nevada
Job Summary
The Plane Captain provides line services in support of scheduled flight operations, including inspection, servicing, cleaning, launching and recovery of aircraft. Will be required to operate self-propelled ground equipment during daily routine. Limited use of hand tools which normally include screwdrivers, flashlights and tools necessary to assist with engine rinses and aircraft washes.
Principal Accountabilities
Launch and recover aircraft in accordance with specific guidelines during day and night hours.

Perform aircraft inspections in accordance with published criteria.

Perform fueling operations using gravity fill and closed circuit refueling methods.

Service engine oil and hydraulic systems as required.

Act as a member of an aircraft moving crew when directed.

Perform aircraft washing and lubrication when assigned.

Act as a member of the engine rinse team when directed.

Be familiar with and operate portable firefighting equipment.

Use provided safety equipment when working with hazardous materials.

Maintain cleanliness of the work center and around assigned work area.

Responsible for adhering to all applicable Foreign Object Damage (FOD) prevention rules and regulations.

Responsible for the adhering to the Company Tool Control Program.

Must comply with established General and Industrial Safety Rules and Regulations as applicable to the contract, facilities and job assignment.

Maintain appropriate records of all work accomplished.

May be required to perform off-site service on assigned detachments.

May be required to perform simple computer input functions.

Pursuant to the specific provisions of the CBA, at the discretion of management, may be requested to perform the duties of Lead.

Assist when directed to ensure safety, security and preservation of Government owned and Company owned equipment.

Perform other reasonably related incidental duties when directed within the job classification.
Knowledge & Skills
Thorough knowledge of applicable safety and maintenance manuals.

Thorough working knowledge of aircraft flight line operations, aircraft handling, servicing, marshaling, common hand tools and normal operational safety requirements of the aircraft.

Must be able to read, write, understand, and communicate the English language and follow verbal and written instruction.

Must be able to obtain and maintain a secret security clearance and flight-line driver's license, if required.
Experience & Education
Two (2) or more years' experience in aviation maintenance and / or flight line operations.

High School Diploma or GED required.

Must complete training program and be certified in writing as a plane captain. Required to re-qualify semi-annually.

Must be able to meet any Government / Company licensing / qualification requirements for the position.

Required to be qualified on all assigned T/M/S.

Experience in F-18 (A-F), EA-18G, E-2C, F-16 and/or MH-60 strongly preferred.

Licensing, certification requirements:
o Hazardous Waste Communications Training,
o FOD and TCP Awareness Trained
o ISO 9001-2000 Program Awareness
o Operational Risk Management (ORM) Training
o Valid state driver's license
o Licensed on support equipment such as tow tractor, nitrogen servicing cart, engine wash cart and engine start unit, etc.
Physical Requirements/Working Environment
Services are primarily performed outside.

May be required to handle hazardous materials in performance of assigned duties.

Ability to walk and stand on level and/or inclined surfaces for extended periods throughout the day.

Ability to climb, bend, stoop, squat, crawl, crouch, kneel, lift, carry, balance and reach above shoulder level, push or pull weight up to seventy (70) pounds.

Ability to use eye hand coordination and manual dexterity.

Must have close vision to include color vision, peripheral vision, depth perception, and the ability to adjust focus.

Ability to hear at the normal range.

May require the use of respirator.

Must be able to work dayshift, night shift, and/or weekend shift as required.
Travel
As required by work and customer specifications. May require travel in support of detachments of unknown duration.
Job: *Aviation / Support
Title: Plane Captain (F-18 or E-2)
Location: UNITED STATES-NEVADA-FALLON
Requisition ID: 2100105
DynCorp International is an Equal Opportunity Employer of Minorities/Women/Individuals with Disabilities/Protected Veterans. DynCorp International provides reasonable accommodation for qualified individuals in accordance with applicable federal law. The company will provide reasonable accommodation for the known physical or mental limitations of qualified employees and applicants with disabilities unless doing so would impose an undue hardship on the company's operations. Applicants who need a reasonable accommodation during the employment application process should contact 817-224-7459. Please note that only those inquiries concerning a request for reasonable accommodation should call this number.
DynCorp International LLC.