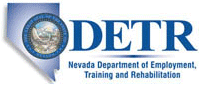 Job Information
Barclays

BCUS - Team Manager Bilingual

in

Henderson

,

Nevada
Team Manager - Bilingual
Henderson, NV
As a Barclays Bilingual Team Manager ensure that every customer is treated with respect and that all of their credit card questions are answered in a timely and professional manner. The role of the Customer Care Team Manager includes meeting team members daily performance goals and ensuring that all colleagues are coached and are providing strong customer service for our partners.
What will you be doing?• You will be managing a team of 15-20 agents on various shift scheduling covering coaching, performance feedback and reporting needs
• You will be responsible for both English and Spanish escalated calls to a successful resolution
• You will be covering payroll reviews and preventive audit risks/call listening reviews
• You will be enforcing the policies and procedures of the bank
• You will be motivating and engaging colleagues
• You will be interviewing potential new colleagues
What we're looking for:• High School Diploma
• 1+ years of experience in customer service with an excellent performance and attendance record.
• Ability to speak and write fluently in Spanish and English
• 2+ years of management experience in a fast paced call center environment
Skills that will help you in the role:• Excellent oral communications skills and written skills
• Extremely customer-focused; positive, professional attitude
• Intelligent, self-motivated, quick learner
• Pays strict attention to detail, understands importance of accuracy and responsiveness
• Strong PC and internet skills
• Very good organization and work prioritization skills
• Banking or credit card experiences a strong plus.
• Sales experience is preferred for cross selling, up selling and down selling
• Strong negotiation skills
• Strong Spanish language skills (applicants will be tested)
Where will you be working?Barclays Services, Henderson, NV
Fully Operational Customer Contact center, where the best meet to build careers full of scope, variety, and reward. Supporting the banking and financial solutions of today's demands, answering tomorrow's questions, and redefining the future of customer support in finance
Interested and want to know more about Barclays? Visit home.barclays/who-we-are/ for more details.
About BarclaysBarclays is a British universal bank. We are diversified by business, by different types of customers and clients, and by geography. Our businesses include consumer banking and payments operations around the world, as well as a top-tier, full service, global corporate and investment bank, all of which are supported by our service company which provides technology, operations and functional services across the Group.
Our Values Everything we do is shaped by the five values of Respect, Integrity, Service, Excellence and Stewardship. Our values inform the foundations of our relationships with customers and clients, but they also shape how we measure and reward the performance of our colleagues. Simply put, success is not just about what you achieve, but about how you achieve it.
Our DiversityWe aim to foster a culture where individuals of all backgrounds feel confident in bringing their whole selves to work, feel included and their talents are nurtured, empowering them to contribute fully to our vision and goals.
We are an equal opportunity employer and we are opposed to discrimination on any grounds.
It is the policy of Barclays to ensure equal employment opportunity without discrimination or harassment on the basis of race, color, creed, religion, national origin, alienage or citizenship status, age, sex, sexual orientation, gender identity or expression, marital or domestic/civil partnership status, disability, veteran status, genetic information, or any other basis protected by law.
Our BenefitsOur customers are unique. The same goes for our colleagues. That's why at Barclays we offer a range of benefits, allowing every colleague to choose the best options for their personal circumstances. These include a competitive salary and pension, health care and all the tools, technology and support to help you become the very best you can be. We are proud of our dynamic working options for colleagues. Where appropriate, and for UK based roles, we will consider requests that the role be based at alternative Barclays' key UK location from that advertised.
Barclays