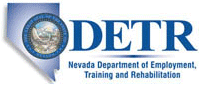 Job Information
Anthem
Business Information Consultant (Healthcare Finance Analytics & Reporting) - SQL req'd - Dallas or Houston preferred (PS21851)

in

Henderson

,

Nevada
Business Information Consultant (Healthcare Finance Analytics & Reporting) - SQL req'd - Dallas or Houston preferred (PS21851)
Location: Dallas, Texas, United States
Requisition #: PS21851
Post Date: Jun 11, 2019
Your Talent. Our Vision. At Anthem, Inc., it's a powerful combination, and the foundation upon which we're creating greater access to care for our members, greater value for our customers, and greater health for our communities. Join us and together we will drive the future of health care .
This is an exceptional opportunity to do innovative work that means more to you and those we serve at one of America's leading health benefits companies and a Fortune Top 50 Company.
Preferred Location: Dallas, TX or Houston, TX offices
Other Locations : Will consider candidates willing to work from offices in California, Nevada, or Washington state. May consider candidates who are not able to work from these offices.
The Business Info Consultant is responsible for serving as an expert in data analysis, reporting and formulating recommendations and providing guidance to other data analysts.
Primary duties may include, but are not limited to:
Responsible for serving as an expert in data analysis, reporting and formulating recommendations and providing guidance to other data analysts

Analyzes data and summarizes performance using summary statistical procedures. Types of analyses include: performing sophisticated retrospective data analytics; building new and modifying existing complex models to create predictive impact decision making tools.

Identifies opportunities and recommend approaches that will increase the business value of data.

Performs healthcare cost analysis to identify strategies to control costs; projects cost increases in medical services by using analytic techniques for PMPM trending via multiple variable analysis; prepares pre-negotiation analysis to support development of defensible pricing strategies; performs modeling to compare various contract scenarios based on member utilization patterns and 'what if' logic;

Measures and evaluates the cost impact of various negotiation; researching the financial profitability/stability and competitive environment of providers to determine impact of proposed rates and projects different cost of savings targets based upon various analytics.

Identifies cost of care savings opportunities by analyzing practice patterns in relation to office visits, referral practices, and specialty care procedures.

Develops and analyzes business performance reports (e.g. for claims data, provider data, utilization data, and authorization data) and provides notations of performance deviations and anomalies.

Creates and publishes periodic reports, as well as any necessary ad hoc reports.

Requires taking business issues and devising best way to develop appropriate diagnostic and/or tracking data that will translate business requirements into usable decision support tools.

Make recommendations based upon data analysis.

Provides analytic consultation to other business areas, leadership, and internal/external customers.

Data analysis and reporting encompasses a much higher level of complexity.
Requires:
BS/BA degree in related field; minimum 5+ years business analysis experience; or any combination of education and experience, which would provide an equivalent background.

Experience with relational databases and knowledge of query tools and statistical software is required.

Ability to manipulate large sets of data; combine abilities to access data, analyze data, present results.

Strong analytical, organizational, presentation, and problem solving skills.

Advanced SQL and Excel skills strongly required

Technical skills: Must have SQL experience, Strong Excel (incl Pivot tables), Access, Powerpoint, Word skills are required.

Experience with Tableau reporting software highly desirable.

Takes ownership for all tasks assigned to meet/exceed all deadlines

Excellent written, oral and interpersonal communication skills required.

Excellent analytical, organizational, project management skills desired.
Anthem, Inc. is ranked as one of America's Most Admired Companies among health insurers by Fortune magazine and is a 2018 DiversityInc magazine Top 50 Company for Diversity. To learn more about our company and apply, please visit us at careers.antheminc.com. An Equal Opportunity Employer/Disability/Veteran.
Anthem