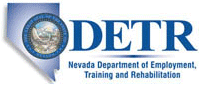 Job Information
CommonSpirit Health

Catholic Priest

in

HENDERSON

,

Nevada
Overview
As the community's only not-for-profit, faith-based healthcare system; Dignity Health Nevada has been guided by the vision and core values of the Adrian Dominican Sisters for more than 70 years. As the Henderson and Las Vegas communities grow, Dignity Health-St. Rose Dominican facilities and its more than 3,400 employees will continue the Sisters' mission of serving people in need. St. Rose Dominican is a member of Dignity Health, one of the nation's largest healthcare systems, a 22-state network of more than 9,000 physicians, 60,000 employees, and 400 care centers, including hospitals, urgent and occupational care, imaging and surgery centers, home health, and primary care clinics. Headquartered in San Francisco, Dignity Health is dedicated to providing compassionate, high-quality, and affordable patient-centered care with special attention to the poor and underserved. You can also follow us on Twitter (https://twitter.com/DignityHealth) and Facebook (https://www.facebook.com/dignityhealth) .
Responsibilities
Position Summary:
In Accordance with the mission and philosophy of Dignity Health - St Rose Dominican Hospitals, the Priest/Chaplain is a profession who assumes responsibility and accountability for providding pastoral care and the sacramental needs for patients and their families. He applies the Core Values to the performance of every job duty. These values include Compassion, inclusion, integrity, Excellence and Collaboration.
Qualifications
Minimum Qualifications:
Supervised hospital chaplain experience of at least one year, which may include Clinical Pastoral Education.

Master of Divinity Degree and successful completion of four (4) units of Clinical Pastoral Eduation.

Provides Sacramental needs across the hospitals to include the Sacrament of Reconciliation; Sacrament of the Sick (annointing) and daily mass.

Completion of all annual required education and any updated safety training as well as maintaining their particular chaplain association membership dues and/or annual certification fees in order to retain certification status.

Completes and maintains required unit specific training.

Eligibility for Certification by Association for Professional Chaplains (APC), National Association of Catholic Chaplains (NACC) or other recognized Pastoral Care organization within 2-3 years from date of hire.

Understands and is able to apply the Ethical & Religious Directives of Catholic Healthcare.

Excellent communication and pastoral counseling skills.

Sensitivity to diverse religious and cultural practices and values.

Ability to function effectively in crisis and under stress. Ability to relate to and be supportive of other members of the hospital staff. Capable of theological reflection with persons of any faith tradition.

Ability to integrate and apply pastoral perspective and competence in a variety of functions, e.g., interdisciplinary care conferences, in-service education, and group process.

Organizational and administrative skills: Ability to read and interpret documents such as safety rules, operating, policy and procedure manuals.

Ordained clergy in the Catholic Church. Letter from priest's home diocese regarding faculties must be presented to the Bishop of Las Vegas Diocese.
Preferred Qualifications:
Board Certified Chaplain.

Experience preferred in acute care, hospice or long term care.
Connect With Us!
Not ready to apply, or can't find a relevant opportunity?
Join one of our Talent Communities (https://careers-dignityhealth.icims.com/connect?back=intro&in_iframe=1&hashed=-435626305) to learn more about a career at Dignity Health and experience #humankindness.
Job ID 2021-154361
Employment Type Full Time
Department Chaplaincy Services & Pastoral Care
Hours / Pay Period 80
Facility St Rose Dominican - Siena
Shift Day
Standard Hours Mo-Fr -- weekends
Work Schedule 8 Hour
Location NV-HENDERSON
CommonSpirit Health