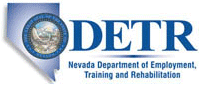 Job Information
Barclays

Operations Team Lead

in

Henderson

,

Nevada
Operations Team Lead
Henderson, NV
The Collections Team Lead manages the daily workflow of a large segment of the Bank's internal operations activities. Reviews & recommends new methods & procedures to make daily operations more efficient. Resolves complex problems. Manages, coaches and mentors' multiple teams performing the same or related functions.
What you'll be doing?
·Manage daily staffing and workflow, and ensure adherence to department quantity and quality standards.
·Proactively identify service delivery failures and escalate issue/impact to appropriate business owners
·Meet regularly with individual team members; coach them to meet and exceed their metrics and sales goals.
·Utilize reporting and direct observation to keep them abreast of their performance towards those goals.
·Provide performance analysis to implement action plan strategies to improve overall performance
·Be a resource for policy, procedure, and human resources questions/issues.
·Decisions are generally strategic in nature.
·Problems encountered are difficult in nature and complexity.
·Day to day decisions generally made without supervision or review.
·Responsible for broad scope of decision-making.
·Authority for decision making with system changes and projects across the division and in conjunction with other business units.
·Will communicate high level results of decisions to management.
·Makes hiring and staff decisions.
What we're looking for:
·Bachelor's Degree or equivalent work experience
·5-year of relevant work experience in credit card industry with emphasis in Collections, Compliance, or Controls
·At least 3 years prior management/lead experience
·Proficient in Microsoft Excel and Microsoft PowerPoint
Skills that will help you in the role:
Understanding of TSYS or other Collections operating platforms

Manage Experience of working independently to assess, improve and enhance control environment

Able to effectively challenge current processes and develop recommendations for alternative solutions

Execution and delivery-focused, able to drive a process forward effectively and efficiently in a timely manger
Where will you be working?
Barclays Services, Henderson, NV
Fully Operational Customer Contact center, where the best meet to build careers full of scope, variety, and reward. Supporting the banking and financial solutions of today's demands, answering tomorrow's questions, and redefining the future of customer support in finance.
Interested and want to know more about Barclays? Visit home.barclays/who-we-are/for more details.
Our Values
Everything we do is shaped by the five values of Respect, Integrity, Service, Excellence and Stewardship. Our values inform the foundations of our relationships with customers and clients, but they also shape how we measure and reward the performance of our colleagues. Simply put, success is not just about what you achieve, but about how you achieve it.
Our Diversity
We aim to foster a culture where individuals of all backgrounds feel confident in bringing their whole selves to work, feel included and their talents are nurtured, empowering them to contribute fully to our vision and goals. It is the policy of Barclays to ensure equal employment opportunity without discrimination or harassment on the basis of race, color, creed, religion, national origin, alienage or citizenship status, age, sex, sexual orientation, gender identity or expression, marital or domestic/civil partnership status, disability, veteran status, genetic information, or any other basis protected by law.
Our Benefits
Our customers are unique. The same goes for our colleagues. That's why at Barclays we offer a range of benefits, allowing every colleague to choose the best options for their personal circumstances. These include a competitive salary and pension, health care and all the tools, technology and support to help you become the very best you can be. We are proud of our dynamic working options for colleagues. If you have a need for flexibility, then please discuss this with us.
Barclays