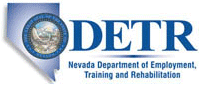 Job Information
Barclays

Ops Rigor Control Lead

in

Henderson

,

Nevada
Operations Rigor Control Lead
Henderson, NV
As a Barclays Operations Rigor Control Lead, you will be responsible for supporting the operational risk and control strategy. You will provide oversight of control functions and initiatives aligned to multiple supported business areas/functions. The Ops Rigor Control Lead typically supports the Group in managing a number different control functions aligned to the Operational Control Rigor structure, supporting multiple departments in addition to serving in a leadership role.
Barclays is one of the world's largest and most respected financial institutions, with 329 years of success, quality and innovation behind us. We've helped millions of individuals and businesses thrive, creating financial and digital solutions that the world now takes for granted. An important and growing presence in the USA, we offer careers providing endless opportunity.
What will you be doing?
• Working directly with leadership on inherent risk assessment, control programs, and issues/risk event management Ensuring that risks are identified, controls are put into place, and testing is performed (both design effectiveness and operation effectiveness)
• Reporting and overseeing the closure and remediation of incidents, issues, and control gaps
• Liaising with Barclays Internal Audit (BIA), Monitoring and Testing (M&T), Chief Control Office (CCO) testing, and other external groups for testing processes
• Identifying and implementing continuous improvement and best practices in the control space across
• Directing the activities of junior control leads, where applicable
What we're looking for:
• Bachelor's Degree
• Proven experience working in banking or other regulated industry environment
• Proven management experience in a control or control-type environment
Skills that will help you in the role:
• Operational Risk, Conduct Risk, Compliance, Audit, and or Control Background
• Call center experience with familiarity of call center processes, metrics, analysis, etc.
• Ability to work effectively in global organization and successfully influence a collaborative work environment
• Strong people management and development skills
Where will you be working?
At Barclays, we are proud to be redefining the future of finance and here in Henderson, we are defining the future of the workplace and the future of the way we work and live. We are creating a unique community, one of four strategic tech-enabled hubs that will redefine opportunity for everyone who works here. Whatever you do at Barclays, you'll have every chance to build a world-class career in this world-class environment.
Barclays