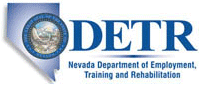 Job Information
Barclays

Ops Rigour Assistant VP

in

Henderson

,

Nevada
Ops Rigour Assistant VP
Henderson, NV
As the Assistant Vice President Lead you will be responsible for supporting the operational risk and control strategy and providing oversight of control functions and initiatives aligned to multiple supported business areas/functions. The Assistant Vice President Lead typically supports the Group in managing a number different control functions aligned to the Operational control Rigor structure, supporting multiple departments in addition to serving in a leadership role.
What will you be doing?
• RCSA management and implementation, ensuring that risks are identified, controls are put into place, and testing is performed (both design effectiveness and operation effectiveness).
• Report and oversee the closure and remediation of incidents, issues, and control gaps
• Works directly with Leadership on inherent risk assessment, control programs, and issues/risk event management
• Liaises with Barclays Internal Audit (BIA), Monitoring and Testing (M&T), Chief Control Office (CCO) testing, and other external groups testing processes
• Responsible for identifying and implementing continuous improvement and best practices in the control space across
• Directs the activities of junior control leads, where applicable
• Accountable for ensuring control and governance initiatives are completed within established time frames and conform to Group Policies and Standards, operations objectives, user requirements and client's needs.
• Respond to ad hoc and critical control and governance requests
• Work on various projects and initiatives to ensure appropriate control lens provided, identify opportunities for control automation and contribute to remediation solutions
What we're looking for:
• Bachelors Degree
• 5+ or more years working in banking or other regulated industry environment
• 5+ years of demonstrated management experience in a control or control-type environment
Skills that will help you in the role:
• Operational Risk, Conduct Risk, Compliance, Audit, and or Control Background
• Call Center experience with familiarity of call center processes, metrics, analysis, etc.
• Ability to work effectively in global organization and successfully influence a collaborative work environment
• Strong people management and development skills
Where will you be working?
You will be working at Barclays Services, Henderson, NV's fully Operational Customer Contact center, where the best meet to build careers full of scope, variety, and reward. Supporting the banking and financial solutions of today's demands, answering tomorrow's questions, and redefining the future of customer support in finance.
Interested and want to know more about Barclays? Visit home.barclays/who-we-are/ for more details.
About Barclays
Barclays is a British universal bank. We are diversified by business, by different types of customers and clients, and by geography. Our businesses include consumer banking and payments operations around the world, as well as a top-tier, full service, global corporate and investment bank, all of which are supported by our service company which provides technology, operations and functional services across the Group.
Our Values
Everything we do is shaped by the five values of Respect, Integrity, Service, Excellence and Stewardship. Our values inform the foundations of our relationships with customers and clients, but they also shape how we measure and reward the performance of our colleagues. Simply put, success is not just about what you achieve, but about how you achieve it.
Our Diversity
We aim to foster a culture where individuals of all backgrounds feel confident in bringing their whole selves to work, feel included and their talents are nurtured, empowering them to contribute fully to our vision and goals.
Our Benefits
Our customers are unique. The same goes for our colleagues. That's why at Barclays we offer a range of benefits, allowing every colleague to choose the best options for their personal circumstances. These include a competitive salary and pension, health care and all the tools, technology and support to help you become the very best you can be. We are proud of our dynamic working options for colleagues. Where appropriate, and for UK based roles, we will consider requests that the role be based at alternative Barclays' key UK location from that advertised.
Barclays