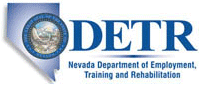 Job Information
Vision Technologies Inc.

Integration Technician II

in

Las Vegas, NV

,

Nevada
The Integration Technician II assigned to Survey and Validations is responsible for pre-site survey to prepare necessary information required to order and deploy equipment necessary to upgrade existing infrastructure of schools and administrative buildings within the Clark County School District (CCSD). Must have knowledge of existing legacy network technologies and architectures and document the necessary information for rack elevations, routers, switches, wireless controllers and wireless access points such that new equipment orders and deployment can be done. Strong knowledge of network fundamentals, network routing and switching and cabling infrastructures including category 6 copper, details of single and multi-mode fiber optics across network layers
1, 2 and 3 are necessary. The Integration Technician II will work directly with Integration Engineers, Network Operation Center (NOC) and Integration Team leadership to properly document, communicate and validate the deployment of new equipment. The Integration Technician II conducting surveys and validations will often work alone and must have good time management exhibit high levels of customer service.
Responsibilities:
Physically survey sites collecting ER and TR rack elevations, classroom and office space switches/wireless access point, cable routing, power and all connected network equipment with the target of replacing all LAN components necessary to upgrade network to support a one-2-one wireless environment, a wired network and converged VoIP network.

Supplement the physical survey with remote survey of sites using NOC applications.

Must be able to use software packages such as Visio, Microsoft Excel and Google G-suite to document the surveys and validations including necessary storage of photographs and relevant information.

During post deployments, must be able to check Quality of Service (QOS) elements of the install and generate necessary remediation tickets in the incident/change management system to bring closure to implementations.

During surveys and post deployment validations, must be able to interrogate network infrastructure to collect or validate configurations and settings by TFTP or direct console access and store the results for later reference.

Demonstrates a willingness to learn new technologies, skills and procedures.

Demonstrates initiative and resourcefulness in finding solutions to problems independently of others.

During post deployment, establishes and troubleshoots data network connections in conjunction with the NOC, deployment support teams and network engineers.
Ability to:
Ensure user needs are met in a timely and satisfactory manner

Communicate effectively in both oral and written form

Effectively operate computer hardware, software, and peripheral equipment

Determine origin of network malfunctions and to resolve them

Lift computer equipment using safety procedures and equipment up to 50 pounds

Establish and maintain effective work relationships with those contacted in the performance of required duties

Stand or sit for long periods of time

Reach locations above the head
Education:
High school diploma or equivalent required. 2 year degree, 4 year degree, networking vocational or degreed education preferred. Prior military service a plus.
Experience:
Two years of related experience in the maintenance, installation, configuration, upgrades of network hardware with emphasis on local area networks. Must possess a strong background with commercial networking infrastructures and related network cabling and equipment. Must also show experience in knowledge of the OSI model, routing and switching and subnet architectures.
Strong preference towards prior experience on large-scale IT deployments.
Conditions of employment:
A valid Nevada Driver License

Use of a reliable automobile

Must pass an extensive criminal background investigation

Daily working hours are flexible due to school and administrative office hours of operation
Job ID: 2020-1038
External Company Name: Vision Technologies
External Company URL: https://www.visiontechnologies.com/
Street: 6275 Harrison Drive, Suite 6 Las Vegas, NV 89120
Telecommute: No