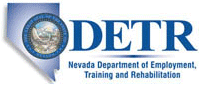 Job Information
American Addiction Centers

Admissions Director

in

Las Vegas

,

Nevada
Company Summary
If you are searching for a fulfilling place to develop your career and an opportunity to make a difference in helping others, then keep reading on. Here at AAC, we have a progressive culture; we listen to your ideas, value a work/life balance, invest in education, and we foster trust and respect for all individuals. Our exceptional comp and strong benefits include company matching 401K, medical, dental, vision and life insurance. We are looking for our future leaders, who are not only going to fill the qualifications for this job description, but who are going to exceed expectations. Be a part of a team whose mission is to provide quality, compassionate, and innovative care to adults struggling with addiction and co-occurring mental health disorders. Our purpose and passion are to empower patients, their families, and our communities by helping individuals achieve recovery and optimal wellness of the mind, body, and spirit.
Reports to: Facility CEO
FLSA Status: Exempt
Job Summary
The Admissions Director is responsible for overseeing all initial intakes, admissions, screenings, and assessments, managing the program census, supervising and scheduling intake staff, diagnosing the admitting substance use disorder, assigning clients to therapists' caseloads, and patient transportation.
Duties and Responsibilities: to include but not limited to the following:
Responsible for overseeing all initial intakes, admissions, screenings, and assessments.

Supervises all intake/admissions staff members.

Manages the program census, ensuring that admission and discharge records are accurately documented across systems.Lead a team of Admissions Coordinators to efficiently answer, initiate and handle inquiries from clients and support group members referred to AAC via methods including but not limited to: inbound calls, outbound calls, web inquiries, and online chat inquiries.

Responsible for being knowledgeable of any and all levels of care network facilities are capable of billing for when verifying plan coverage

Enters the admitting substance use diagnosis for newly-admitted clients

Responsible for assigning newly-admitted clients to therapists' caseloads.

Conveys caring and understanding when speaking with an admitting client, client's family, or on the phone with an insurance company representative.

Exercises professionalism in interactions with clients, families, coworkers, business associates, and insurance company representatives.

Ensures accuracy of all information entered in all record-keeping systems.

Handles any and all responsibilities given and reports any problems/delays with coworkers, workload, or insurance companies to direct supervisor.

Be on-call for after hour calls for potential admissions.

Monitor transportation board for incoming patients.

Communicate with CC about potential obstacles for incoming patients.

Complete monthly Admission Leadership Reports

Assist in recruiting, training and developing top level talent in the department

Deliver improved, quantifiable results on scripting changes, individual performance and team performance

Partner with multiple departments to ensure overall achievement in the mission of AAC including but not limited to: Billing, Insurance, Outside Business Development, and Facility staff.
Education/Experience:
Master's Degree in Social Work, Counseling Psychology, Clinical Psychology or Social Services required or a Licensed Registered Nurse, APRN, NP

Licensed counselor required LMFT, LCSW or LPC

Must have management experience in Admissions Department.

Five years' experience working in crisis or call center environment, inbound and outbound sales calls or 2-3 years of equivalent experience in a complex healthcare/sales/customer service environment is required. Equivalent experience includes one or all the following: use of a CRM system (preferably Salesforce), Call Center phone queue experience, direct customer contact via phone or face-to-face, etc.

Strong healthcare/behavioral health (i.e. psychology, nursing, social work, etc.) knowledge and skills preferred

Demonstrate competency with ASAM criteria or comparable SUD treatment methodologies include dual diagnosis.

Familiarity with insurance company processes and pre-authorization processes.

Excellent problem solving and decision-making skills
AAC is committed to principles of equal opportunities for all employees. The Company will provide reasonable accommodations that are necessary to comply with State and Federal disability discrimination laws.
Job ID: 2020-3875
External Company Name: American Addiction Centers
External Company URL: http://contactaac.com
Street: 2465 E Twain Ave