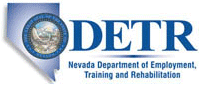 Job Information
HCA, Hospital Corporation of America

Assistant Chief Medical Officer - Las Vegas, NV

in

Las Vegas

,

Nevada
Sunrise Hospital and Medical Center
Las Vegas, NV 89109
https://sunrisehospital.com/
Note:
This is a non-practicing (zero) physician administrative position.
Candidates must have the ability to relocate from the Las Vegas area in 1-2 years for a future Chief Medical Officer role.
Hospital Overview:
/The People's Choice/
Voted the Best Hospital in Las Vegas! - Voted by the readers of The Las Vegas Review-Journal newspaper (2012, 2014)
Consumer Choice Award Winner! - For 16 years
/The Quality Choice/
Only Hospital in Nevada recognized by U.S. News and World Report (2010, 2011, 2012) as high performing in: * Neurology/Neurosurgery * Gynecology * Nephrology
/Recognition & Services/
Some of Sunrise's other awards, recognition and notable services include:
Nevada's only Advanced Comprehensive Stroke Center
Stroke Program recognized by the American Stroke Association with the Gold-Plus Achievement Award and the Target: Stroke Award for quality achievement
Level 2 Trauma Program certified by the American College of Surgeons
Southern Nevada's only Breast Center accredited by the National Accreditation for Breast Centers
Rehabilitation Center accredited by the Commission on the Accreditation of Rehabilitation Facilities
Cancer Program accredited by the American College of Surgeon's Commission on Cancer
One of two programs in Southern Nevada
One of five programs in Nevada
Separate Adult and Pediatric Emergency Rooms
Most comprehensive children's hospital in the area
Largest (72 beds) Neonatal Intensive Care Unit (NICU) in the state
HCA Healthcare offers an excellent total compensation package, including competitive salary, excellent benefit package and growth opportunities. We believe in our team and your ability to do excellent work with us. Your benefits include 401k, PTO, medical, dental, flex spending, life, disability, tuition reimbursement, employee discount program and employee stock purchase program. We would love to talk to you about this fantastic opportunity.
Position Summary:
TheAssistant Chief Medical Officer(ACMO) reports directly to the Chief Medical Officer (CMO). In association with the CMO, the ACMO is accountable for the direction, planning and coordination of al l physician related activities to ensure the highest appropriate level of medical care is provided by the medical staff. This includes: establishing and implementing standards of medical service; developing and implementing programs for patient care, education and research; developing physician relationships; providing professional support to the Medical Staff Executive Committee and the chairpersons of departments and sections of the medical staff; reviewing and measuring patient care effectiveness; and leading improvement activities. The Associate Chief Medical Officer shall be appointed by the Chief Executive Officer from candidate recommendations of the Medical Staff Executive Committee and Chief Medical Officer.
Essential Job Functions/Responsibilities:
Demonstrates the ability to adapt technique/treatment to age of population served, including newborn, pediatric, adolescent, adult and geriatric patients, while providing care/service with respect to cultural differences and spiritual needs.
All duties are assigned by the CMO – and are not limited to but may include the following:
Medical Staff Office

Medical Education — GME & CME

Physician Clinics

Contracted medical directors in coordination with administrative line officers (e.g. other CMOs)

Quality/Risk Management

Hospitalists / Intensivists (Surgical and Pediatric)

Assists in development of annual capital and operating budgets for functional areas for which the position has responsibility and monitors the performance of such areas in relation to approved budgets
Serves as a member of the senior administrative leadership body of the Hospital (President 's Council) providing periodic updates and an annual report on the overall state of the medical staff to Hospital executives and the Board of Trustees
Serves, as needed or assigned, on various committees, task forces, or other advisory capacities where medico -administrative matters are involved
Assists in the supervision of performance improvement activities and ensures the proper conduct of Quality Review and PRO functions of the medical staff, as outlined in the Medical Staff Bylaws; Reports concerns according to the Performance Improvement plan as determined by the Medical Executive Committee to the appropriate reporting agencies; Provides administrative
Communication and support for the officers of the medical staff, department chairmen, medical center staff, and assigned medical staff committees responsible for these hospital activities
Actively participates in the development of the Hospital 's strategic plan, business plan, needs analysis, physician manpower planning, and the implementation of new services to provide a continuum of services at the hospital
Assists with the recruitment of well-qualified new medical staff members and oversees the orientation of new physicians and residents to the medical center
Assists in the coordination of and ensures compliance of medical staff activity related to Medical Staff Bylaws, ethical compliance, corporate rules and regulations, and all external regulatory agencies including, but not limited to, JCAHO, PRO, Federal and State mandates
Develops and maintains programs designed to promote and sustain positive medical staff relations; included in this responsibility is the interpretation and dissemination of information related to changing federal regulations and how they affect the Hospital and medical staff
Represent the ideas of the medical staff and administration, resulting in actions that benefit the long-term success of all; works as an agent of change as it relates to stronger and more trusting relations between medical staff and Hospital administration
Assists in providing liaison between the medical staff and the administrative functions of the Hospital in assigned areas to build consensus on critical issues, provide an interface in the development of new medical/clinical programs sponsored by the Hospital, and represent to the executive management the inputs and points of view of the medical staff
Serves as ex-officio member of the Medical Staff Executive Committee and provides appropriate communication and support
Serves as the Hospital liaison in appropriate medical matters with the local medical community, organized medical societies, community organizations, and insurance companies
Establishes and maintains relationships with professional and other health care organizations at the local, state and national levels to achieve the medical center 's patient care, medical education and research objectives
Maintains professional liaison with the medical staff and patient care services and various departments to ensure that patient care needs are effectively met
Establishes and/or maintains an informal collegial relationship with medical directors of other area hospital
Frequently visit physicians in their offices, the Hospital and the physician lounge cmoleadership
#LI-MD2
_Required Education and Experience:_
Current ad clear medical licensure in any US state
A Medical Degree and board certification in a specialty
At least 5 to 10 years of private practice experience
Prior experience as a medical director
Experience/education in utilizing negotiation, conflict resolution, and mediation to bring a medical staff with diverse interests into a reasonably cohesive group that can work effectively together
Administrative background in an integrating healthcare system
Experience in working with a medical staff with a diverse racial and ethnic make-up
Successful experience in developing critical care pathways, case management, and clinical performance improvement processes
_Preferred Education or Experience:_
A Master's Degree in Healthcare or Business Management
Primary care experience
_Required Knowledge and Skills:_
Solid experience in medical management with knowledge/experience in healthcare finance, operations, legal/risk management, and marketing
If you find this opportunity compelling, we encourage you to apply. We promptly review all applications. If you are highly qualified you will hear from one of our managers. We are actively interviewing so apply today!
We are an equal opportunity employer and value diversity at our company. We do not discriminate on the basis of race, religion, color, national origin, gender, sexual orientation, age, marital status, veteran status, or disability status.
Job: *Executive
Title: Assistant Chief Medical Officer - Las Vegas, NV
Location: Nevada-Las Vegas-Sunrise Hospital and Medical Center
Requisition ID: 10202-31982