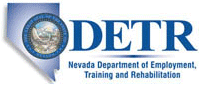 Job Information
Transportation Security Administration

Assistant Federal Security Director - Mission Support

in

Las Vegas

,

Nevada
Summary
Securing Travel, Protecting People - At the Transportation Security Administration, you will serve in a high-stakes environment to safeguard the American way of life. In cities across the country, you would secure airports, seaports, railroads, highways, and/or public transit systems, thus protecting America's transportation infrastructure and ensuring freedom of movement for people and commerce. For additional information about our agency please: Click Here
Responsibilities
If selected for this position, you will function as a Program Manager withinSecurity Operations (SO), Transportation Security Administration (TSA), Department of Homeland Security (DHS). As aProgram Manager, you will be responsible for advising the Federal Security Director (FSD) on matters concerning the administration and business support of a major airport (i.e., over 701 employees). You will serve as the first line or higher level supervisor typically over multiple units, programs, or projects within an airport including strategic planning of a mixture of routine and challenging work; assigning tasks and responsibilities; evaluating work and performance of subordinates; coaching and developing employees; and approving leave. You will manage budget and assigned resources including leading and integrating the planning process for short and long term requirements; and applying a detailed knowledge of the technical work as well as budget, human resources, and applicable policies and processes that impact the strategic objectives of the airport, internal, and external customers.Duties may include but not limited to: Directing the work of supervisors, program managers, and other subordinate employees for multiple administrative and operational functions.
Preparing, planning, coordinating, and managing support operations that include administration, financial/budget, human resources, customer service/stakeholders, training, procurement, logistics, and engineering services.
Conferring with the FSD and project staff personnel to outline work plans, provide technical advice, resolve problems, review status reports, and modify schedules to accomplish duties. Identifying and determining types of actions required to meet time frames and budget/funding limitations.
Setting up procedures to meet the FSD's staffing requirements and providing necessary resources to accomplish projects.
Managing or conducting targeted recruitment and other external marketing sources to assist in providing diverse applicant pools to the FSD.
Advising/informing the FSD on unusual or complex managerial or personnel disciplinary issues. Exercising discretion and sound judgment in dealing with sensitive human resources matters or issues.
Providing data/information and reports from statistical and narrative databases in all support areas.
Requirements
Conditions of Employment
You must possess U.S. Citizenship or be a U.S. National.
You must complete a favorable Background Investigation (BI).
Must be able to obtain and maintain a Secret Security Clearance.
Selective Service registration is required.
You may be required to complete a one year Supervisory Trial Period.
See additional "Conditions of Employment" and "Other Information" sections.
You must meet the qualification requirements for this position no later than the closing date of the vacancy announcement.Conditions of Employment: This is an Emergency Essential position.
Disclosure of your financial information is required.
You may be subject to completion of a trial period, if required by TSA MD 1100.31-3, Trial Periods.
You may be required to complete a one year Supervisory Probation Period. Supervisory/Managerial Probationary Period Requirements: Unless previously completed, you must satisfactorily complete a one-year supervisory probationary period to continue in this supervisory/managerial position.
Qualifications
To qualify for the SV-K pay band (equivalent to the GS-15), you must have one year of specialized experience equivalent to the SV-J pay band or GS-14 grade level gained in Federal service or equivalent experience in the private sector. Specialized experience is defined as experience that has equipped you with the particular knowledge, skills and abilities to successfully perform the duties of the position. Such experience includes: providing management, direction and program oversight of administrative and operations functions (e.g., Human Resources, staffing, finance/budget, equipment, etc.);
developing strategic plans;
and establishing procedures to meet staffing requirements. National Service Experience (i.e., volunteer experience): Experience refers to paid and unpaid experience, including volunteer work done through National Service programs (e.g., Peace Corps, AmeriCorps) and other organizations (e.g., professional; philanthropic; religious; spiritual; community, student, social). Volunteer work helps build critical competencies, knowledge, and skills and can provide valuable training and experience that translates directly to paid employment. You will receive credit for all qualifying experience, including volunteer experience.Note: Credit for experience is given based on a 40-hour workweek. Part-time experience is credited on a part-time ratio, i.e., working 20 hours per week for two months equals one month of experience. No additional credit is given for overtime.
Education
Additional Information
Salary range listed includes Locality Pay of 17.68%. This position is located at McCarran International Airport (LAS) in Las Vegas, NV.
Eligibility to apply for other Federal positions: TSA is an Excepted Service agency exempt from most of Title 5 United States Code, including regulations which apply to displaced Federal employees (CTAP/ICTAP) of other agencies, and employment with TSA does not confer "Competitive Status" that generally results from selection and service in Competitive Service agencies. The Office of Personnel Management (OPM) has established an Interchange Agreement, which allows most permanent TSA employees to apply and be considered for vacancies in Competitive Service agencies. Information from OPM on this or other Interchange Agreements is available at: http://www.opm.gov .To ensure the accomplishment of our mission, DHS requires every employee to be reliable and trustworthy. To meet those standards, all selected applicants must undergo and successfully pass a background investigation as a condition of placement into this position. DHS uses E-Verify, an Internet-based system, to confirm the eligibility of all newly hired employees to work in the United States. Learn more about E-Verify including your rights and responsibilities.TSA employees who are absent for the purpose of performing military duty may apply for any vacancies announced in their absence.It is the policy of the Government not to deny employment simply because an individual has been unemployed or has had financial difficulties that have arisen through no fault of the individual. Information about an individual's employment experience will be used only to determine the person's qualifications and to assess his or her relative level of knowledge, skills, and abilities. Although an individual's personal conduct may be relevant in any employment decision, including conduct during periods of unemployment or evidence of dishonesty in handling financial matters, financial difficulty that has arisen through no fault of the individual will generally not itself be the basis of an unfavorable suitability or fitness determination. For more information, click here .Payment of relocation expenses (Permanent Change of Station) is not authorized.Qualified non-competitive eligible candidates may be referred for consideration on a separate, unranked list.More than one position may be filled from this announcement.If you are entering TSA employment on an appointment without time limitations, you must serve a basic trial period unless you have already met the requirement.This position is within theSpecialized category of TSA's Core Compensation Plan.TSA policy requires verification of Selective Service registration for male applicants born after 12/31/59. For more information click here .View common definitions of terms found in this announcement.Veterans and persons with disabilities possess a wealth of unique talents, experiences, and competencies that can be invaluable to the DHS mission. If you are a member of one of these groups, you may not have to compete with the public for federal jobs. To determine your eligibility for non-competitive appointment and to understand the documentation that is required, click on the links above or contact the Servicing Human Resources Office listed at the bottom of this announcement.