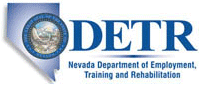 Job Information
RR Donnelley

Associate - Sales

in

Las Vegas

,

Nevada
Associate - Sales

Associate Development Program
Las Vegas, NV
•
ID:
50481
•
Full-Time/Regular
RRD Las Vegas is now hiring for our Associate Development Program - SALES TRACK!
RRD is a great way to accelerate your career in a rewarding and challenging environment while providing you with the opportunity to learn, grow, and develop through meaningful projects that impact and drive our business. Our comprehensive Associate Development Program will allow you to learn how our services and solutions are produced, sold and delivered through hands on training from Production Floor to Front Office, job shadowing and our online curriculum. You'll be immersed in the RRD Culture where we collaborate to best serve our customers; where we empower and inspire each other through support, autonomy and trust; and where we set big goals, rise to achieve them, and win as a team!
MAJOR RESPONSIBILITIES:
Work closely with customer support, sales teams and management to guide you on the path to success

Collaborating with Sales Reps by serving their client base and RRD Manufacturing facilities to ensure full customer satisfaction

Develop Sales skills and strategies that will benefit you throughout your career.
RRD is an EEO/AA including Vets and Disabled Employer
Required Skills
SKILLS:
Self-starters with an entrepreneurial spirit; detail oriented with the ability to prioritize in a fast-paced environment and highly motivated to create new customer relationships

Strong communication both written and verbal, as well as time management

Strong knowledge of computer skills

Analytical and problem solving skills, highly desired

Required Experience
If you are a hard-working, dependable, motivated team player, with an interest in a sales career, this is the entry level opportunity for you! We are looking for enthusiastic candidates with excellent interpersonal skills who are ready to roll up their sleeves and get hands-on experience in every facet of our company. Candidates must be willing to learn from our excellent team in all sites from the manufacturing floor to our sales offices.
For more information, please visit www.rrd.com.