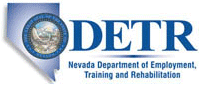 Job Information
Plaza Hotel & Casino

BELLMAN

in

Las Vegas

,

Nevada
BELLMAN
About the Organization
The Plaza Hotel and Casino redefines Downtown Las Vegas luxury and creates a perfect combination of comfort and sophistication. Anchoring the Fremont Street Experience, the Plaza has been an iconic hotel in Downtown Las Vegas for the past 40 years and a recent property reinvention has allowed the Plaza to retain its classic Las Vegas charm and embrace a new world look. Boasting real values, real people and classic fun.
Description
POSITION SUMMARY: Work closely with the Front Desk Staff, Management and other hotel departments in providing guest assistance with luggage, transportation and miscellaneous needs. The Bellman is often the first and last person a guest sees while staying at the hotel. The care and attention that goes with this position is crucial to the success of a hotel as they convey a critical message to the guests about the property's commitment to service.
POSITION RESPONSIBILITIES/DUTIES:
Greet all guests in the lobby in a warm and professional manner, make them feel welcome and anticipate their needs before they arise

Recognize all returning and VIP guests, and welcome them back. Escort all guests checking in to their accommodations following hotel procedure. Inform them about all hotel and guest room features, hotel facilities and emergency procedures. Assist guests with their luggage and acknowledge them by name

Make deliveries to guest rooms as instructed

Store and retrieve luggage and other objects for guests

Be aware of daily hotel activities, group and VIP arrivals. Communicate special guest requests to the Front Office Manager/Manager on Duty

Ensure the lobby, bell closet and work areas as well as departmental equipment are clean and presentable at all times. Communicate needs to the Front Office Manager/Manager on Duty

Offer assistance to all guests and provide them with information requested and directions, escorting the guest whenever possible
This job description in no way states or implies that these are the only duties to be performed by the employee in this position. It is not intended to give all details or a step-by-step account of the way each procedure or task is performed. The incumbent is expected to perform other duties necessary for the effective operation of the department.
Position Requirements
ADDITIONAL DUTIES:
Assist loading and unloading of baggage from guest vehicles and store luggage.

Possess the ability to motivate and maintain effective working relationships across all levels of staff, leadership, and vendors.

Responsible for scooter and wheelchair rentals.

Responsible for guest mail.

Responsible for laundry services.

Keep an accurate record of bell desk activities.

Proven ability to resolve guest conflicts with ease or determine if management is needed in certain guest situations.
SUPERVISORY RESPONSIBILITIES:
MINIMUM QUALIFICATIONS:
Strong communication skills in English, both written and verbal essential

Ability to work in a multi-tasking, fast paced environment

Demonstrated strong customer service skills

Ability to work all shifts, including weekends, evenings, and holidays
EDUCATION and/or EXPERIENCE:
Required:
High school Diploma or GED

Must be able to lift up to 50lbs and push up to 100 lbs.
Preferred:
1 year prior Bell experience preferred not required
CERTIFICATES, LICENSES, REGISTRATIONS:
SECTION 3: COMPETENCIES & WORKING CONDITIONS
WORK SCHEDULE/HOURS:
Varies

WORK CONDITIONS:

Must be able to communicate effectively in English

Physical ability to access all areas of the property.

Must be able to withstand prolonged standing, stretching, bending and kneeling without accommodations.

Must be able to work in a fast-paced, busy, and somewhat stressful environment and maintain physical stamina, proper mental attitude while dealing effectively with guests, management and co-workers.

Interpersonal skills with focused attention to guest needs to deal effectively with all business contacts.

Must maintain a professional, neat and well-groomed appearance adhering to company appearance standards.

Must be available to work varied shifts, including weekends and holidays.
PlayLV Gaming is an Equal Opportunity Employer. In compliance with the Americans with Disabilities Act, PlayLV Gaming will provide reasonable accommodations to qualified individuals with disabilities and encourages both prospective and current employees to discuss potential accommodations with the employer.
Location
PLAZA HOTEL AND CASINO
EOE Statement
We are an equal employment opportunity employer. All qualified applicants will receive consideration for employment without regard to race, color, religion, gender, national origin, disability status, protected veteran status or any other characteristic protected by law.
This position is currently accepting applications.