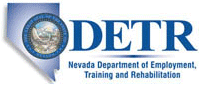 Job Information
Acrisure LLC

Benefits CSR (Building Blocks For Business)

in

Las Vegas

,

Nevada
Building Blocks for Business is a Benefit Enrollment Firm and Voluntary Benefits Broker designed to help streamline HR administrative tasks for companies, no matter the size. Our customizable online virtual agent-assisted Benefits Administration System streamlines administrative paperwork to increase HR and company efficiency, in addition to having access to a highly intelligent HRIS and Onboarding System functionality.
We are excited to add to our team a Benefits CSR. This role will coordinate the set up and scheduling of new accounts and open enrollments and manage scheduling calendars. Duties include follow-up on tasks, creating event (calendar) entries, coordinating enrollments, corresponding and verbally communicating with clients and internal and field sales. All activities and communication will be documented in the Agency Management System.
The Benefits CSR will perform the above functions in conjunction with providing exceptional customer service to carriers, vendors, customers, brokers and peers. An Account Coordinator is also able to actively anticipate the needs of BBforB customers to enhance service delivery, while conducting business in a cost-effective manner.
.
Expected Outcomes Delivered by 6 weeks:
Complete and pass all carrier and vendor training/tests.

Work in Agency Management System Workzone keeping all tasks and events current.

Responsible to ensure your work ethic and written correspondence is conducted with the BBforB standards.

Manages multiple detailed responsibilities simultaneously, under pressure and is flexible to changing priorities, anticipating needs and acting upon those needs.

Properly input and maintain all work, documentation, and correspondence in Agency Management System and all scheduling and/or booking calendars.

Have an understanding of the sales products, services and underwriting requirements offered through our Partner Relationships.

Understand Virtual Demo by CAS and New Account Prospecting Process

Understanding New Account Set-up Process

Understand the entire implementation process for enrollment.

Understand the Lifecycle of the client, beginning with sourcing the prospect through implementation, enrollment and ongoing service.
Skills/Activities to Deliver Outcomes:
Arrive at your workstation ready to work at your designated start time.

Coordinate enrollment schedules for New Accounts and Open Enrollments.

Backup for new hires and any other mid-year employee enrollments.

Create calendar events for Benefit Advisors? enrollment schedule

Create, manage, update, and complete tasks in the Agency Management System.

Record all communication in Agency Management System. The notes should be thorough so that anyone who reads the notes clearly understands what took place.

Save and name attachments and emails properly and accurately in Agency Management System

Provide assistance with general service inquiries.

Correspond and actively communicate with clients, vendors, brokers, and peers.

Refresh databases for enrollments - backup

Access reporting following enrollment to use for ongoing enrollment scheduling.

Secure compliant enrollment conditions for BBforB clients by making sure all employees are enrolled.

Ensure the Plan Administrator of BBforB clients will conduct a compliant annual open enrollment each year.

Able to effectively manage and coordinate a large amount of enrollments.

Work within enrollment deadlines.
Account Coordinator (AC) Responsibilities:
Complete New Account Client Onboarding call. Facilitate finalizing the secondary paperwork with the BB4B Sales agent and Data Team and implement the next steps and required information to complete the enrollment, and ensure that we have successful enrollment conditions.

Submit the required carrier New Account Paperwork and/or supporting documents to the appropriate New Accounts department with our Preferred Partners.

Once the defined enrollment period ends, conduct the Post Enrollment Consultation Call with the Decision Maker to finalize the initial enrollment and secure ongoing expectations for new hire and open enrollments, and convey our service commitment to the group. Ensure payroll deductions have been entered into payroll and educate on invoicing and reconciliation.

Provide, send and track post enrollment survey.

Ensure a high level of service delivery, and address and resolve any concerns during the set up and implementation of the client and enrollment.

Assist in client retention if BBforB receives a Broker of Record (BOR) requesting to remove BB4B from the account.

Assist in client retention when a client would like to cancel benefits or services with BBforB, and to effectively communicate and show value of our services and ultimately retain the client. If client cannot be retained, communicate the process and/or fees for the client in regards to the discontinuance of any services.

Manage, evaluate and respond to changes and additional requests for information regarding the new account set up and retention of the client.

Understand the products and software platforms BBforB offers to clients

Consistently throughout the day, review the scheduling calendars and email correspondence to prepare for the enrollment.

Read and retain knowledge of carriers and vendors offered through BBforB. Includes but is not limited to products, websites, limitations, and being able to answer questions when working with carriers, vendors, brokers, and clients while being good stewards of BBforB.

Participate in mandatory training relating to BBforB software providers and Partnered Relationships with BBforB.

Save all data in Agency Management System and/or CRM.

Performs other duties as assigned.
Expected Outcomes monitored weekly:
Process all new account paperwork within required deadlines and transition to coordination team for implementation.

Ensure that clients conduct a nondiscriminatory enrollment.

Ensure all new client accounts follow the enrollment guidelines as agreed upon in the executed New Account paperwork.

Schedule a minimum number of open enrollment appointments each week as defined at the start of each calendar quarter.

Workzone is consistently less than 10% past due

Each group is set up and prepared for enrollment which is outlined in various process guides.

Ensure that clients are compliant when scheduling enrollments.
Role based competencies:
Appreciates and likes standardized controls and policies

Enjoys a stable, predictable environment with steady work follow

Willing to pitch in and complete the task

Accurate fact finder

Learns quickly

Very patient in working with a wide variety of people

Critical thinking and problem solving ability

Seeks performance feedback from his/her manager and from others with whom he/she interacts on the job

Takes initiative

Takes time to effectively communicate verbally, through email or in person

Excellent customer service

Follows through on commitments

Attention to detail

Work ethic is impeccable
Qualifications:
2 years scheduling experience

Life and Health Insurance License a plus

Supplemental, Health and/or Ancillary Benefits background a plus