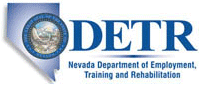 Job Information
U.S. Army Accession Command

BUDGET ANALYST

in

Las Vegas

,

Nevada
Summary
About the Position: This position is for the US Army Recruiting BDE (WESTERN), Comptroller Division, located in North Las Vegas, NV.
Responsibilities
Provides assistance and advice to managers on budget requests and required documentation. Represent the command at conferences and meetings on the current budget. Prepares instructions and interprets regulations to subordinate activities. Monitors the execution and analyzes ongoing activities of operating budgets.
Requirements
Conditions of Employment
Qualifications
In order to qualify, you must meet the education and/or experience requirements described below. Experience refers to paid and unpaid experience, including volunteer work done through National Service programs (e.g., Peace Corps, AmeriCorps) and other organizations (e.g., professional; philanthropic; religious; spiritual; community; student; social). You will receive credit for all qualifying experience, including volunteer experience. Your resume must clearly describe your relevant experience; if qualifying based on education, your transcripts will be required as part of your application. Additional information about transcripts is in this document. Specialized Experience: One year of specialized experience which includes budget preparation, formulation and execution to include financial regulations, cost estimates and financial databases. This definition of specialized experience is typical of work performed at the second lower grade/level position in the federal service (GS-09). OR Education: Ph.D or equivalent doctoral degree or 3 full years of progressively higher level graduate education leading to such a degree or LL.M. in a field which demonstrates the knowledge, skills, and abilities necessary to do the work of the position, such as: accounting, finance, business administration, public administration, or a related discipline appropriate to the position. OR Combination of Education and Experience: A combination of education and experience may be used to qualify for this position as long as the computed percentage of the requirements is at least 100%. To compute the percentage of the requirements, divide your total months of experience by 12. Then divide the total number of completed graduate semester hours (or equivalent) beyond the second year (total graduate semester hours minus 36) by 18. Add the two percentages. In addition to meeting the basic requirement above, to qualify for this position you must also meet the qualification requirements listed below: You will be evaluated on the basis of your level of competency in the following areas:
Budget AdministrationBudget Formulation, Justification, and PresentationFinancial Management AnalysisFinancial Management Systems Time in Grade Requirement: Applicants who have held a General Schedule (GS) position within the last 52 weeks must have 52 weeks of Federal service at the next lower grade or equivalent (GS-09).
Education
Only degrees from an accredited college or university recognized by the Department of Education are acceptable to meet positive education requirements or to substitute education for experience. For additional information, please go to the Office of Personnel Management (OPM) and U.S. Department of Education websites at - http://www.opm.gov/qualifications and http://www.ed.gov/admins/finaid/accred/index.html Foreign education must be evaluated for U.S. equivalency in order to be considered for this position. Please submit your foreign education evaluation with your application.
Additional Information
Male applicants born after December 31, 1959, must complete a Pre-Employment Certification Statement for Selective Service Registration. You will be required to provide proof of U.S. Citizenship. Two year trial/probationary period may be required. Direct deposit of pay is required. Selection is subject to restrictions resulting from Department of Defense referral system for displaced employees. If you have retired from federal service and you are interested in employment as a reemployed annuitant, see the information in the Reemployed Annuitant information sheet. This is a Career Program (CP) 11 - Comptroller position. You may claim military spouse preference (MSP). Multiple positions may be filled from this announcement. Salary includes applicable locality pay or Local Market Supplement. If you are unable to apply online or need to fax a document you do not have in electronic form, view the following link for information regarding an Alternate Application. Payment of Permanent Change of Station (PCS) costs is not authorized, based on a determination that a PCS move is not in the Government interest.