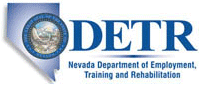 Job Information
WestCare

Careers

in

Las Vegas

,

Nevada
Description
Position Summary:This position is responsible for assisting clients with accessing any necessary community resources, provide support and assist clients with gaining, restoring, improving, or maintaining daily independent living, social/leisure, and/or personal hygiene skills. This position is part of the CLV outreach team and will report to work at the Courtyard. This team is directly supervised by two Metro Officers.
Essential Job Functions:
Providing crisis intervention that promotes wellness and recovery.

Assist clients with accessing community resources and support.

To provide follow-up services to clients who have been encountered, and provide transportation to those who have accepted services.

Conduct initial intake interview and client needs assessments.

Maintain accurate documentation of services provided to clients, in real time (daily), into HMIS.

Participate in multi-agency, multidisciplinary teams to report and review client progress.

Be able to work in remote areas (i.e. Encampments and areas not meant for human habitation)

Keep open communication with team members and WestCare Director of Care Coordination.
Qualifications
Requirements:
Mental Health related Bachelor's degree or documentation of providing mental health services for a minimum of 2 years.

Must pass a background check and pre-employment drug screening. Random drug screenings are performed.

Must have a current NV driver's license and clear DMV record. Driver History Reports are required to be submitted on a quarterly basis.
Essential Qualifications:
Knowledge of local social service agencies and programs, as they pertain to the local homeless population.

Communicate effectively with persons from a variety of social, cultural, and economic backgrounds, and possess a demonstrated understanding and sensitivity to culturally diverse populations.

Effective written, verbal, and listening skills. Independently initiates and responds to correspondence.

Ability to maintain order and exercise appropriate judgment in crisis situations.

Is flexible and can quickly adjust to shifting priorities.

Establish and maintain effective working relationships with clients, fellow employees, other agencies, and the general public.

Organize work schedule, and budget time.

Understand and follow all agency policies and procedures.

General computer knowledge, and the ability to use Microsoft Office products.

Knowledge of applicable laws, statutes, codes, and regulations.

Knowledge of social service work, and interviewing/referral techniques.

Experience with and understanding of homeless clients' issues.

Must have the ability to understand and follow complex instructions and procedures. Analyze situations accurately and adopt an effective course of action.

Ability to work flexible hours, as required by client case load.
Working Conditions:
Work is performed in multiple community based settings including encampments, drainage tunnels, and streets.

Work will be Monday through Thursday from 5:30AM through 3:30PM (4, 10-hour shifts to coincide with LVMPD and other community partners).
Level: Experienced
Job Location: Las Vegas - 323 Maryland A - Las Vegas, NV
Position Type: Full Time
Job Category: Nonprofit - Social Services