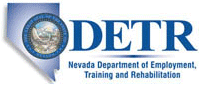 Job Information
WestCare

Careers

in

Las Vegas

,

Nevada
Description
Working as part of a collaborative care team, the person in this position will assist individuals with behavioral health disorders to obtain health, residential, financial and social services; conduct visits to individual's residences or community of choice, provide assessments and develop and participate in care management plan development and implementation. Will advocate on the individual's behalf for services needed, link with other agencies and internally for services, and refer as needed. Participates in treatment plans and provides advisory and consultative services related to programming.
Essential Job Functions
Assess resource needs of caseload
Collaborate and engage with community resources to prevent the need for involuntary commitment, improve community integration, and promote recovery by addressing the needs of all eligible individuals
Perform a wide range of tasks in emergency, outpatient or inpatient settings that are designed to assist individuals in recovery and living in the community by assisting choosing, obtaining and keeping wellness minded and healthy lifestyles
Educate and refer individuals to community agencies and businesses that appropriately address their needs for food, shelter, clothing, employment, transportation, etc.
Assist with establishing or re-establishing family and community support systems
Act as advocate to improve access to needed services
Participate in clinical staffing decisions regarding the individual's current strengths and resources and their need for additional resources
Complete documentation of services in a timely manner in the electronic health record
Provide input into the patient's treatment needs and disposition
Assists other staff as needed in a collaborative manner to promote cooperation and portray a professional image to the community.
Embrace and embody the mission, vision, guiding principles, clinical vision and goals of WestCare Foundation
Qualifications
BA in Psychology, Social Work or Counseling preferredor working towards a degree in social work with comparable years of qualifying experience which must include at least 3 years of experience working with individuals with behavioral health disorders. Valid driver's license is required with reliable transportation. Must have good communication and teamwork skills.
Essential Qualifications:
Ability to work collaboratively with others in a manner that is pleasant and professional.
Ability to work well in a team environment.
Ability to exercise good judgment and discretion.
Ability to operate a computer and complete documents in Microsoft Word program formats.
Ability to respond as needed to crisis situations in an efficient manner.
Excellent verbal and written communication skills.
Willing to seek out new work projects and contribute ideas and efforts to the constant improvement of WestCare services.
Depending on state requirements, may require a social worker license or similar state license.
Working Conditions:
Work is performed in multiple community based settings including the individual's place of residence.
A minimum of 40 hours per week are expected but significantly more hours will be required from time to time. Completion of job duties may require working before and after normal working hours. Regular attendance is required. Being able to work as many hours as is necessary to complete job tasks is a required and essential duty of this position.
Essential Physical and Mental Demands of the Job
The employee must be able to perform the following essential duties and activities with or without accommodation:
Physical Demands:
Requires mobility and physical activity: Having an adequate range of body motion and mobility to work in an office, residential, or outdoor environment including standing and walking (even and uneven surfaces), sitting for extended periods of time, bending, twisting, reaching, balancing, occasional lifting and carrying of up to 30 pounds. Use of computer and telephone systems is required which includes coordination of eye and hand, and fine manipulation by the hands (typing, writing, and working with files). Requires the ability to defend oneself and clients in physically abusive situations through the use of approved physical de-escalation techniques.
Requires talking: Expressing or exchanging ideas by means of the spoken word. Talking is required to impart oral information to employees, clients, patients, and the public, and in those activities in which the employee is required to convey detailed or important spoken instructions to others accurately, loudly, or quickly.
Requires hearing: Hearing is required to receive and communicate detailed information through oral communication.
Requires seeing: Clarity of vision at 20 inches or less and at distance. This factor is required to complete paperwork for many of the employee's essential job functions and to observe client behavior and activities in and out of the facility.
The normal work routine involves no exposure to human blood, body fluids or tissues. However, exposure or potential exposure may be required as a condition of employment. Appropriate personal protective equipment will be readily available to every employee.
Mental Demands:
Requires the ability to collect and analyze complex numerical and written data and verbal information to reach logical conclusions.
Requires the ability to work and cooperate with clients, co-workers, managers, the public and employees at all levels in order to exchange ideas, information, instructions and opinions.
Requires the ability to work under stress and in emotionally charged settings.
The ability to defend oneself and clients in mentally/verbally abusive situations through the use of approved mental/verbal de-escalation techniques.
Level: Experienced
Job Location: Las Vegas - 323 Maryland A - Las Vegas, NV
Position Type: Full Time
Job Category: Nonprofit - Social Services