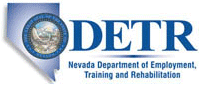 Job Information
Internal Revenue Service

Case Advocate

in

Las Vegas

,

Nevada
Summary
The U.S. Department of the Treasury has a distinguished history dating back to the founding of our nation. As the steward of U.S. economic and financial systems, Treasury is a major and influential leader in today's global economy. We have over 100,000 employees across the country and around the world. Come Join the Department of the Treasury and Invest in Tomorrow.
See "Other Information" for Locations.
Responsibilities
If you're ready for a challenging career opportunity, consider a career with the Internal Revenue Service Taxpayer Advocate Service (TAS). The Taxpayer Advocate Service is an independent organization within the IRS. The TAS mission is to assist taxpayers in resolving their problems with the IRS (Case Advocacy), and to identify and propose administrative and legislative solutions to mitigate those problems (Systemic Advocacy).
WHAT DOES A CASE ADVOCATE DO?In the Taxpayer Advocate Service (TAS), Case Advocates help taxpayers resolve problems with the IRS and recommend changes to prevent future problems.
As a Case Advocate you will: Assist taxpayers on a wide-range of IRS issues by advocating for them within the IRS.
Manage an inventory of cases by taking timely actions.
Research complex tax law and properly adjust taxpayers' accounts, as well as interact through a variety of methods including face-to-face, telephonic and in writing.
Educate taxpayers by presenting information to a variety of groups and individuals.
Identify trends or burdens impacting taxpayers and make recommendations for improvement.If you are selected at a lower grade level, you will have the opportunity to learn to perform all these duties, and will receive training to help you grow in this position.WHERE CAN I FIND OUT MORE ABOUT OTHER IRS CAREERS? If you want to find out more about IRS careers, visit us on the web at www.jobs.irs.gov
Requirements
Conditions of Employment
Please refer to "Conditions of Employment."
Please click "Print Preview" to review the announcement before applying.
Must be a U.S. Citizen or National
IRS Employees with Career or Career Conditional Appointments
.
Qualifications
You must meet the following requirements by the closing date of this announcement:
GS-5 LEVEL:You must have3 years of general experience, 1 year of which was experience at a level of difficulty and responsibility equivalent to the GS-4 grade level in the Federal service.General experiencefor this position includes: experience that demonstrates the ability to analyze problems to identify significant factors, gather pertinent data, and recognize solutions; plan and organize work; communicate effectively orally and in writing. Such experience may have been gained in government, business or industry, investigative work, banking, law, accounting, or other work appropriate to the position to be filled. You may substitute education forgeneral experience as follows:Four (4) year course of study leading to a bachelor's degree.
The experience may have been gained in the public sector, private sector or Volunteer Service. One year of experience refers to full-time work; part-timework is considered on a prorated basis.- To ensure full credit for your work experience, please indicate dates of employment by month/year, and indicate number of hours worked per week, on your resume.
Education
Additional Information
1 positionsis located in Taxpayer Advocate Service (TAS),EDCA, Area 7, 110 CITY PARKWAY, LAS VEGAS, NV.
Position Description: 98221
CONDITIONS OF EMPLOYMENT: We may select from this announcement or any other source to fill one or more vacancies.
This is a non-bargaining unit position.
Relocation Expense: NO
Subject to a 1-year probationary period (unless already completed).
Obtain and use a Government-issued charge card for business-related travel.
Alternative work schedule, staggered work hours or telework may be available.
Tour of Duty: Monday - Friday 8:00 a.m.- 4:30 p.m.
The employment of any candidate, including a current employee or a new hire, selected for this position may be conditional upon classification and/or audit of federal tax returns. This audit may include up to 2 years of returns.
Must meet IRS telework eligibility requirements
Interviews may be conducted.
A 1-year probationary period is required.
Must successfully complete a background investigation including an FBI criminal history record check (fingerprint check).
Complete a Declaration for Federal Employment to determine your suitability for Federal employment, at the time requested by the agency.
Go through a Personal Identity Verification (PIV) process that requires two forms of identification from the Form I-9. Federal laws requiresverification of the identity and employment of all new hires in the U.S.
If you are a male applicant born after December 31, 1959 certify that you have registered with the Selective Service System or are exempt from having to do so.
Undergo an income tax verification and review of prior performance/conduct.
File a Confidential Financial Disclosure Report within 30 days of appointment and annually from then on.
Have yoursalary sent to a financial institution of your choice by DirectDeposit/Electronic Funds Transfer.