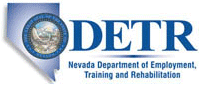 Job Information
CCSD

CCSD ARL SECONDARY TEACHER TRAINING COHORT - FALL 2021

in

LAS VEGAS

,

Nevada
Description
The CCSD Accelerated Licensure Teacher Academy (ALTA) in partnership with Nevada State College is a teacher training cohort that offers opportunities for individuals seeking a rewarding career teaching students in high-needs areas. CCSD welcomes strong, diverse candidates with rich life experiences, conferred bachelor's degrees in areas other than education, and a passion for helping all students succeed. Selected candidates will participate in a 10-week teacher preparation boot camp and complete 20 field experience days in a CCSD classroom. During the Academy candidates will be enrolled at Nevada State College and earn 6 college credits towards their standard teaching license! Upon successful completion, candidates can apply for a provisional teaching license and are eligible to be hired as a new CCSD teacher with full salary and benefits! Candidates then have 3 years to complete required college coursework at Nevada State College and convert to a standard teaching license.
https://teachvegas.ccsd.net/alternative-routes-to-licensure/program-requirements/
Please ensure that you complete the entire seven (7) year work history in the "Experience and Credentials" section of your application, including periods of unemployment, schooling and volunteer work.
Please ensure that you have read the job description for the position. Required documents for the job which you are applying, must be attached at the time of application, in order to be considered.
Primary Location: LAS VEGAS
Work Locations HUMAN RESOURCES DIVISION 2832 EAST FLAMINGO ROAD LAS VEGAS 89121
Organization: Clark County School District
Req ID: 200007E4
Clark County School District (CCSD) is pleased to be an equal employment employer: Women/Minorities/Veterans/Individuals with Disabilities
CCSD