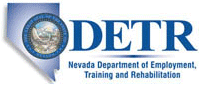 Job Information
Amentum

CE Site Superintendent

in

Las Vegas

,

Nevada
Job Summary
Lead multi-craft, union construction, and maintenance craftsmen in Structural, Electrical, HVAC/R, Power Production, Plumbing, and Roads & Grounds. Perform CE operations IAW Air Force directives, Unified Facilities Criteria (UFC), building codes, Engineering Technical Letters (ETL), manufacturer-recommended installation procedures, specifications, safety regulations, and any MAJCOM approved guidance.
Mechanical and electrical activities to install, operate, maintain, and repair base direct support systems and equipment; electrical facilities; electrical power generation; and heating, ventilation, air conditioning and refrigeration systems and equipment, and their controls.
Structural and pavement activities, including construction and maintenance of structural facilities and pavement areas; maintaining pavements, and soil bases; performing erosion control; operating heavy equipment; structural and metal fabricating, construction, and maintenance; engineering specialists; and operations functions. Utilities systems functions such as operation, maintenance, repair, and construction of plumbing, and water systems and their components; fuel system maintenance. Work closely with CE Manager, Government Representatives, CE Supervisors, Project Officers, and Planning/Design teams. Coordinate manpower and resources to execute projects to meet or exceed customers' critical timelines. Must have proficient computer skills to include MS Office products and use computer based time keeping programs. Perform assigned additional duties and responsibilities.
Essential Responsibilities:• Interact with supervisors, union stewards, division mangers, Government Representatives, internal/external customers• Direct daily activities/work load of assigned of shops: schedule/execute work orders and PMs• Plan and direct new construction/renovation projects, inspect job sites on a routine basis• Participate in project design reviews and provide feedback on constructability and maintainability• Ensure personnel remain current with certification, licensing and training requirements• Read and interpret blueprints, drawings, sketches• Review, approve and correct timesheets, approve leave requests, training/travel reimbursements• Prepare/submit materials, tools, parts, PPE purchase requests• Ensure compliance with safety and environmental regulations• Coordinate disciplinary action with Human ResourcesPerform all other position related duties as assigned or requested.
Minimum Requirements
Associates degree in Construction Management, Project Management, Electrical, Mechanical Systems Technology or minimum 10-years' experience in Facilities, Infrastructure or Project Management fields. Must have, or obtain, OSHA-30 card. Must have a valid, state driver's license. Position may require the ability to pass and maintain a Security Clearance. Position may require travel.
Work Environment, Physical Demands, and Mental Demands:
Outdoor environment with exposure to weather; walking on uneven ground; lifting; carrying; griping; constant use of sight abilities while reviewing documents; constant use of speech/hearing abilities for communication, constant mental alertness; must possess planning/organizing skills; must use required personal protective equipment; and must be able to work under deadlines.
Preferred Qualifications
Local Candidates
Active DoD Security Clearance
EOE including Disability/Protected Veterans. If you are an applicant with a disability that requires a reasonable accommodation to complete any part of the application process, or are limited in the ability—or unable to use—the online application system and need an alternative method for applying, you may contact our Reasonable Accommodation Helpline at 1-888-877-3181 or 301-944-3299 or email itsupport@amentum.com for assistance. In order to address your request, the following information is needed:
LP.SKU-D1.LIST
Upon receipt of this information we will respond to you promptly to obtain more information about your request.
Amentum