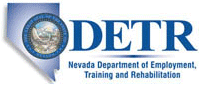 Job Information
UnitedHealth Group

Clinical Admin Coordinator- Remote in Multiple Locations

in

Las Vegas

,

Nevada
Energize your career with one of Healthcare's fastest growing companies.
You dream of a great career with a great company – where you can make an impact and help people. We dream of giving you the opportunity to do just this. And with the incredible growth of our business, it's a dream that definitely can come true. Already one of the world's leading Healthcare companies, UnitedHealth Group is restlessly pursuing new ways to operate our service centers, improve our service levels and help people lead healthier lives. We live for the opportunity to make a difference and right now, we are living it up.
This opportunity is with one of our most exciting business areas: Optum – a growing part of our family of companies that make UnitedHealth Group a Fortune 10 leader.
Optum helps nearly 60 million Americans live their lives to the fullest by educating them about their symptoms, conditions and treatments; helping them to navigate the system, finance their healthcare needs and stay on track with their health goals. No other business touches so many lives in such a positive way. And we do it all with every action focused on our shared values of Integrity, Compassion, Relationships, Innovation & Performance.
Talk about meaningful work. Talk about an important role. Let's talk about your next career move. Due to our expanding business, Optum is seeking Clinical Administrative Coordinators who share our passion for helping others live healthier lives. As one of the world's leading health care companies, Optum is pursuing innovative new ways to operate our service centers and improve on our ability to deliver high - quality care. As part of our clinical support team, you will be a key component in customer satisfaction and have a responsibility to make every contact informative, productive and positive for our members and providers. You'll have the opportunity to do live outreach, educating and assisting providers about program benefits and services while also helping to manage member cases. Bring your skills and talents to a role where you'll have the opportunity to make an impact on a huge scale. Take this opportunity and begin doing your life's best work.(sm)
What makes your clinical career greater with Optum ? You'll work within an incredible team culture; a clinical and business collaboration that is learning and evolving every day. And, when you contribute, you'll open doors for yourself that simply do not exist in any other organization, anywhere.
This position is full-time (40 hours/week) Monday - Friday. Employees are required to have flexibility to work any of our 8 hour shift schedules during our normal business hours of 5:00am – 7:00pm. It may be necessary, given the business need, to work occasional overtime.
If you are located in Arizona, Nevada, Texas, New Jersey and / or the surrounding area, you will have the flexibility to telecommute* as you take on some tough challenges.
*All Telecommuters will be required to adhere to UnitedHealth Group's Telecommuter Policy.
Primary Responsibilities:
Take inbound calls from providers in a call center environment

Work with hospitals, clinics, facilities and the clinical team to manage request for services from members and / or providers

Manage the referrals process, processing incoming and outgoing referrals, and prior authorizations, including intake, notification and census roles

Provide appropriate triage and care coordination notification cases for non - clinical assessment / intervention

Process notification requirements

Assist the clinical staff with setting up documents / triage cases for Clinical Coverage Review

Handle resolution / inquiries from members and / or providers that may include:

Benefit and Eligibility information

Billing and Payment issues

Customer material requests

Physician assignments

Authorization for treatment

Explanation of Benefits (EOB)

Verifying appropriate ICD - 10 and CPT coding usage
You'll be rewarded and recognized for your performance in an environment that will challenge you and give you clear direction on what it takes to succeed in your role as well as provide development for other roles you may be interested in.
Required Qualifications:
High School Diploma / GED

1+ years of customer service experience and solving customer problems

1+ years of call center experience

Must be able to navigate a PC to open applications, send emails, and conduct data entry

Ability to work a scheduled shift (8 hours per day / 40 hours per week) Monday - Sunday, between the hours of 5:00 am and 7:00 pm any time zone

If you need to enter a work site for any reason, you will be required to screen for symptoms using the ProtectWell mobile app, Interactive Voice Response (i.e., entering your symptoms via phone system) or a similar UnitedHealth Group-approved symptom screener. Employees must comply with any state and local masking orders. In addition, when in a UnitedHealth Group building, employees are expected to wear a mask in areas where physical distancing cannot be attained
Preferred Qualifications:
2+ years of experience working within the Healthcare Industry

1+ years of experience working with Healthcare Insurance

Experience working in a Hospital, Physician's Office, or Medical Clinical setting

Professional experience in a clerical or administrative support related role

Experience working with ICD - 9, ICD - 10, and CPT codes

Experience working with Medicare and / or Medicaid Services

Working Knowledge of Medical Terminology to communicate with members and providers
Soft Skills:
Ability to maintain set goals and metrics in a call center environment

Ability to communicate efficiently in a professional environment

Ability and willingness to work a set schedule, including clock-in/out, breaks, and lunches as designated by leadership
UnitedHealth Group is an essential business. The health and safety of our team members is our highest priority, so we are taking a science driven approach to slowly welcome and transition some of our workforce back to the office with many safety protocols in place. We continue to monitor and assess before we confirm the return of each wave, paying specific attention to geography-specific trends. At this time, 90% of our non-clinical workforce transitioned to a work at home (remote) status. We have taken steps to ensure the safety of our 325,000 team members and their families, providing them with resources and support as they continue to serve the members, patients and customers who depend on us. You can learn more about all we are doing to fight COVID-19 and support impacted communities at: https://www.unitedhealthgroup.com/newsroom/addressing-covid.html
Careers with Optum . Here's the idea. We built an entire organization around one giant objective; make the health system work better for everyone. So when it comes to how we use the world's large accumulation of health-related information, or guide health and lifestyle choices or manage pharmacy benefits for millions, our first goal is to leap beyond the status quo and uncover new ways to serve. Optum, part of the UnitedHealth Group family of businesses, brings together some of the greatest minds and most advanced ideas on where health care has to go in order to reach its fullest potential. For you, that means working on high performance teams against sophisticated challenges that matter. Optum, incredible ideas in one incredible company and a singular opportunity to do your life's best work.(sm)
Diversity creates a healthier atmosphere: UnitedHealth Group is an Equal Employment Opportunity / Affirmative Action employer and all qualified applicants will receive consideration for employment without regard to race, color, religion, sex, age, national origin, protected veteran status, disability status, sexual orientation, gender identity or expression, marital status, genetic information, or any other characteristic protected by law.
UnitedHealth Group is a drug-free workplace. Candidates are required to pass a drug test before beginning employment.
Keywords: Clinical Administrative Coordinator, Clinical Admin Coordinator, CAC, Clinical Admin, Clinical Coordinator, Coordinator, Call Center, Clinical, Healthcare, Customer Service Representative, Customer Service Rep, Customer Service, CSR, Patient Care, Phoenix, AZ, Arizona, Nevada, Texas, New Jersey, work at home, work from home, WAH, WFH, remote, telecommute, hiring immediately
UnitedHealth Group