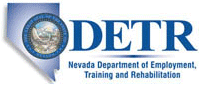 Job Information
Gallagher

Clinical Guidance Claims Adjuster

in

Las Vegas

,

Nevada
Gallagher Bassett is the premier provider of global claims services, dedicated to exceptional customer service and demonstrably superior outcomes. GB helps people, teams and businesses overcome adversity and loss through the guiding expertise of over 5,000 claims professionals, all committed to going beyond expectations in the continuous pursuit of a better way.
Our professionals maintain our reputation as one of the most progressive third party claims service organizations in our industry and throughout the world. Gallagher Bassett provides award-winning services to Fortune 1000 companies throughout 100 offices worldwide.
We live in a culture defined by The Gallagher Way, our set of shared values and guiding tenets. Driven by our people, we serve our clients with customized solutions that will protect them and fuel their futures.
You have the opportunity to:
Join a team of skilled professionals who are up for a challenge and thrive on achieving outstanding performance!

Work in an environment that embraces the diverse talents, perspectives and ideas of all employees, enabling everyone to reach their fullest potential!

As a Clinical Guidance Claims Adjuster you will review Workers Compensation claims, analyze information, and work with our Workers Compensation team to make recommendations for appropriate course of action and solutions.
Responsibilities:
Review notifications from our Clinical Guidance workflow and apply expertise to determine appropriate course of action.

Compose brief but impactful summaries to recommend the best resources for optimal impact.

Apply claims experience and knowledge of claim events to offer outstanding solutions.

Handle all notifications consistent with our corporate policies, procedures and "best practices".
Required Qualifications:
High school diploma and 3 years related claims' experience required.

Appropriately licensed and/or certified in all states in which claims are being handled.

Knowledge of accepted industry standards and practices.

Computer experience with related claims and business software.

Desired:

Bachelor's Degree

Claims designation or certification including but not limited to AIC, ARM, or CPCU classes

Experience in medical, health insurance or related field

Work Traits:

Ability to think critically, solve problems, plan and organize activities, effectively communicate verbally and in writing and embrace new challenges. Analytical skill necessary to make decisions and resolve issues inherent in handling of claims. Understand medical claim concepts: mechanism of injury, nature and extent, and medical terminology. Interact with others at all levels of the organization, to build alignment and reach target goals. Demonstrated ability to organize and coordinate work within schedule constraints and handle emergent requirements in a timely manner.
U.S. Eligibility Requirements:
Apply online to be considered

18 years of age or older

Any offer of employment is conditioned upon the successful completion of a background investigation

Unrestricted work authorization to work in the United States is required. For U.S. employment opportunities, Gallagher hires U.S. citizens, permanent residents, asylees, refugees, and temporary residents. Temporary residence does not include those with non-immigrant work authorization (F, J, H or L visas), such as students in practical training status. Exceptions to these requirements will be determined based on shortage of qualified candidates with a particular skill. Gallagher will require proof of work authorization

Willing to execute Gallagher's Employee Agreement or Confidentiality and Non-Disclosure Agreement which requires, among other things, post-employment obligations relating to non-solicitation, confidentiality and non-disclosure
Gallagher believes that all persons are entitled to equal employment opportunity and does not discriminate against nor favor any applicant because of race, sex, color, disability, national origin, religion, creed, age, marital status, citizenship, veteran status, gender, gender identity / expression, actual or perceived sexual orientation, or any other protected characteristic. Equal employment opportunity will be extended in all aspects of the employer-employee relationship, including, but not limited to, recruitment, hiring, training, promotion, transfer, demotion, compensation, benefits, layoff, and termination. In addition, Gallagher will make reasonable accommodations to known physical or mental limitations of an otherwise qualified persons with a disability, unless the accommodation would impose an undue hardship on the operation of our business.
#LI-KS2
Job: Claims
Organization: GB US Operations
Title: Clinical Guidance Claims Adjuster
Location: Nevada-Las Vegas
Requisition ID: 66593
Gallagher