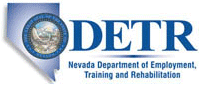 Job Information
Veterans Affairs, Veterans Health Administration

Clinical Psychologist - Couples and Family Services Program

in

Las Vegas

,

Nevada
Summary
You could be part of an important initiative to provide mental health care for our nations Veterans! The Department of Veterans Affairs (VA) needs mental health professionals who possess the energy, compassion, and commitment to serve those who serve our Country. Whatever the job title, every position in VA will give you a chance to make a meaningful and personal contribution to the lives of truly special and deserving people - our Veterans. America's Veterans need you!
Responsibilities
PLEASE NOTE: Qualified clinical trainees, residents, fellows, interns, etc. are encouraged to apply; please follow the instructions in the How to Apply section. This position may be eligible for student loan repayment through the VA Education Debt Reduction Program (EDRP). CLICK HERE for more information The incumbent functions as a Psychologist within the Behavioral Health Service at VA Southern Nevada Healthcare System (VASNHS); s/he may be located at the Medical Center or outpatient clinics. S/he reports to the Chief of Psychology. S/he functions as a member of the Couples and Family Services program within the VASNHS Behavioral Health Interdisciplinary Program (BHIP) team, and provides outpatient mental health services to Veterans. The incumbent is responsible for treating Veterans with couple and family relationship concerns. S/he provides immediate, direct, and on-site access for evidence-based close relationship consultation, assessment, and treatment as clinically indicated. The incumbent works within a multidisciplinary team matrix, actively collaborates, and coordinates Veteran care with other clinical and administrative supporting services. S/he provides evidence-based therapeutic interventions supported by the standards of care within the psychology community; implements and meets performance requirements for quality and timeliness of clinical care; employs recovery-oriented interventions; and successfully completes other clinical duties as assigned.
As a credentialed and approved VASNHS Psychologist, the incumbent diagnoses mental health disorders;
conducts psychological assessments; treats couple and family relationship concerns through a variety of
approved and evidence-based modalities; and provides couple and family-based interventions for the
treatment of mental health disorders. Among the modalities that may be provided are couple, family,
and/or group psychotherapies and others as approved by VASNHS.
Accordingly, training in one or more of Integrative Behavioral Couple Therapy, Cognitive Behavioral Conjoint Therapy for Posttraumatic Stress Disorder, Behavioral Couples Therapy for Substance Use Disorders, and Behavioral Family Therapy for Serious Psychiatric Disorders is preferred for the incumbent. Work Schedule: Tour of Duty to be discussed at interview
Financial Disclosure Report: Not required
Requirements
Conditions of Employment
Qualifications
Applicants pending the completion of educational or certification/licensure requirements may be referred and tentatively selected but may not be hired until all requirements are met. Basic Requirements: United States Citizenship - Non-citizens may only be appointed when it is not possible to recruit qualified citizens in accordance with VA Policy. English Language Proficiency Requirement - Per VA Handbook 5005, Part II, Chapter 3, Section A, Paragraph 3j: No person will be appointed under authority of 38 U.S.C., chapter 73 or 74, to serve in a direct patient-care capacity in VHA who is not proficient in written and spoken English. Education Requirement - You must have a doctoral degree in psychology from a graduate program in psychology accredited by the American Psychological Association (APA), the Psychological Clinical Science Accreditation System (PCSAS), or the Canadian Psychological Association (CPA) at the time the program was completed. The specialty area of the degree must be consistent with the assignment for which the applicant is to be employed. OR, have a doctoral degree in any area of psychology and, in addition, successfully completed a respecialization program meeting both of the following conditions: a) the respecialization program must be completed in an APA or a CPA accredited doctoral program; and b) the specialty in which you were retrained is consistent with the assignment you are am applying for; OR, have a doctoral degree awarded between 1951 and 1978 from a regionally-accredited institution, with a dissertation primarily psychological in nature. Internship Requirement - You must have successfully completed a professional psychology internship training program that was accredited by APA or CPA at the time the program was completed and that is consistent with the assignment for which the applicant is to be employed; OR, New VHA psychology internship programs that are in the process of applying for APA accreditation are acceptable in fulfillment of the internship requirement, provided that such programs were sanctioned by the VHA Central Office Program Director for Psychology and the VHA Office of Academic Affiliations at the time that the individual was an intern; OR, VHA facilities that offered full-time, one-year pre-doctoral internships prior to PL 96-151 (pre-1979) are considered to be acceptable in fulfillment of the internship requirement; OR, Applicants who completed an internship that was not accredited by APA or CPA at the time the program was completed may be considered eligible for hire only if they are currently board certified by the American Board of Professional Psychology in a specialty area that is consistent with the assignment for which the applicant is to be employed. (NOTE: Once board certified, the employee is required to maintain board certification). NOTE: Applicants who have a doctoral degree awarded between 1951 and 1978 from a regionally-accredited institution with a dissertation primarily psychological in nature may fulfill this internship requirement by having the equivalent of a one-year supervised internship experience in a site specifically acceptable to the candidate's doctoral program. If the internship experience is not noted on the applicant's official transcript, the applicant must provide a statement from the doctoral program verifying that the equivalent of a one-year supervised internship experience was completed in a site acceptable to the doctoral program. Licensure: Candidates must hold a full, current, and unrestricted license to practice psychology at the doctoral level in a State, Territory or Commonwealth of the United States, or the District of Columbia. Exception: Non-licensed applicants who otherwise meet the eligibility requirements may be given a temporary appointment as a "graduate psychologist" at the GS-11 or GS-12 grade under the authority of 38 U.S.C. 7405 (c)(2)(B) for a period not to exceed two years from the date of employment on the condition that such a psychologist provide care only under the supervision of a psychologist who is licensed. Failure to obtain licensure during that period is justification for termination of the temporary appointment. Experience: In additional to meeting the basic requirements as stated above, you must have the following: GS-11 Level: no additional experience beyond the basic requirement GS-12 Level: at least 1 full year of experience as a professional psychologist equivalent to the GS-11 level, and are able to demonstrate the following knowledge, skills and abilities: Knowledge of and ability to apply a wide range of professional psychological treatments or assessment methods to a variety of patient populations. Ability to design and implement effective treatment strategies. Ability to incorporate new clinical procedures. Ability to conduct research activities, such as designing and implementing clinical research projects (staff psychologists with specified research job duties). Ability to perform basic research tasks of scholarship and research execution within the context of an established research team, including research participant relations, research documentation, data acquisition, maintenance, and collaboration. GS-13 Level: at least 2 addition years of experience, with at least one year equivalent to the GS-12 level, as a professional psychologist that was obtained through employment as a psychologist or through participating in a supervised post-doctoral psychology training program that demonstrates 1) active professional practice that was paid/non-paid employment and/or 2) a full, current and unrestricted license. To be creditable, the experience must have required the use of knowledge, skills, abilities and other characteristics associated with current psychology practice: Knowledge of, and ability to apply, professional psychological treatments to a full range of patient populations. Ability to provide professional advice and consultation in areas related to professional psychology and behavioral health. Knowledge of clinical research literature. *Experience is only creditable if it is post-doctoral degree experience as a professional psychologist directly related to the duties performed. Reference: VA Regulations, specifically VA Handbook 5005, Part II, Appendix G18 Psychologist Qualification Standard. This can be found in the local Human Resources Office. Physical Requirements:
This position requires light lifting and carrying (under 15 pounds), use of fingers, and hearing (aid permitted). The full performance level of this vacancy is GS-13. The actual grade at which an applicant may be selected for this vacancy is in the range of GS-11 to GS-13.
Education
IMPORTANT: A transcript must be submitted with your application if you are basing all or part of your qualifications on education. Note: Only education or degrees recognized by the U.S. Department of Education from accredited colleges, universities, schools, or institutions may be used to qualify for Federal employment. You can verify your education here: http://ope.ed.gov/accreditation/. If you are using foreign education to meet qualification requirements, you must send a Certificate of Foreign Equivalency with your transcript in order to receive credit for that education. For further information, visit: http://www.ed.gov/about/offices/list/ous/international/usnei/us/edlite-visitus-forrecog.html.
Additional Information
This job opportunity announcement may be used to fill additional vacancies. This is a random drug testing position. It is the policy of the VA to not deny employment to those that have faced financial hardships or periods of unemployment. This position is in the Excepted Service and does not confer competitive status. VA encourages persons with disabilities to apply. The health-related positions in VA are covered by Title 38, and are not covered by the Schedule A excepted appointment authority. Veterans and Transitioning Service Members: Please visit the VA for Vets site for career-search tools for Veterans seeking employment at VA, career development services for our existing Veterans, and coaching and reintegration support for military service members. If you are unable to apply online, view the following link for information regarding an Alternate Application.