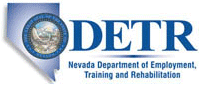 Job Information
PPD

Clinical Research Nurse - Per Diem -Night Shift (6pm-6am)

in

Las Vegas

,

Nevada
The Clinical Research Nurse supports the Las Vegas Clinical Research Unit in the overall conduct of multiple, ongoing clinical trials involving oral surgery patients in an in-patient setting, ensuring patient safety and cooperation during the study process.
Responsibilities include:
Reviews inclusion/exclusion criteria with patients to ensure eligibility to participate in study. Interacts with Primary Investigator for inclusion/exclusion review of patient data

Reviews and witnesses the consenting process for subjects. Prepares study-specific documents for pre-study screening. Maintains screening/enrollment log and required documentation such as screening failures and phone communications to patients and/or clients

Ensures the safety of patients by monitoring and assessing AEs, if any, and communicating potentially serious findings to physician

Performs all procedures in the recovery area (i.e., check-ins, gauze management, administration of drug, blood draws, ECGs, vital signs, etc.)

Monitors staff to assure adherence to Good Clinical Practices, ICH, FDA, and OSHA guidelines
*Education and Experience:*
RN degree from an accredited institution

Active/Unrestricted license to practice in the state of Nevada 1 year experience as RN
*Knowledge, Skills and Abilities:*
Ability to function with multiple types of individuals and work in a team environment while maintaining a positive attitude

Strong planning and organizational capabilities to manage multiple tasks and study groups at one time

Basic computer skills

Willingness and ability to learn administer investigational drugs including oral, intravenous, topical, or other approved method of dosing

Willingness and ability to learn and perform a variety of technical procedures such as drawing blood, processing and harvesting lab specimens, taking vital signs, performing ECGs, etc.

Ability to work a flexible schedule to meet the study needs of the Las Vegas Clinical Research Unit Good handwriting and attention to detail

Excellent verbal and written communication skills
*Working Environment:*
/PPD values the health and wellbeing of our employees. We support and encourage individuals to create a healthy and balanced environment where they can thrive. Below is listed the working environment/requirements for this role:/
Able to communicate, receive, and understand information and ideas with diverse groups of people in a comprehensible and reasonable manner.

Able to work upright and stationary and/or standing for typical working hours.

Able to lift and move objects up to 25 pounds

Able to work in non-traditional work environments.

Able to use and learn standard office equipment and technology with proficiency.

May have exposure to potentially hazardous elements, including infectious agents, typically found in healthcare or laboratory environments.

Able to perform successfully under pressure while prioritizing and handling multiple projects or activities.
Job: *Phase I Clinics
Organization: *PPD
Title: Clinical Research Nurse - Per Diem -Night Shift (6pm-6am)
Location: NV-Las Vegas-Las Vegas NV
Requisition ID: 171484
PPD is an affirmative action employer that values diversity as a strength fosters and environment of mutual respect. PPD provides equal employment opportunities without regard to age, race, color, pregnancy, national origin, religion, sex, gender identity, sexual orientation, disability, veteran status or other status within any other protected group
PPD