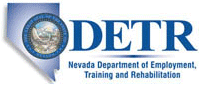 Job Information
Diamond Resorts International

Collections Specialist

in

Las Vegas

,

Nevada
_JOB SUMMARY _ Under general direction, the Collections Specialist works with all collections accounts including mortgage, vacation, sampler and/or maintenance fees via a systematic assignment, a manual list as assigned by management, or an inbound and outbound dialer campaign.
_ESSENTIAL JOB FUNCTIONS_ * Provides customer service regarding collection issues, questions and processing payments and/or refunds. * Resolves account discrepancies and maintains tracking of accounts worked concisely and professionally. * Responsible for reducing delinquency for assigned accounts. * Monitors and maintains account adjustments, small balance write offs, customer reconciliation and processes credit memos. * Reviews open accounts for collection efforts. * Makes outbound calls, maintaining professional communication at all times via phone and in person. * Adheres to the Fair Debt Collection Practices Act (FDCPA) and any other regulations governing the collections process. * Utilizes computer systems to handle skip tracing. * Reviews terms of sales and/or loan documents and attempts to collect customer payments. * Provides timely follow-up on payment arrangements and documentation required per account. * Locates customers using credit bureau information, background checks, loan documents, and other paperwork and/or databases. * Ensures customer information is correct and updates information as necessary. * Identifies issues attributing to account delinquency and discusses with management for best practices and process resolution. * Responsible for exceeding departmental performance standards and quality assurance expectations. * Completes all required company trainings and compliance courses as assigned. * Adheres to company standards and maintains compliance with all policies and procedures. * Performs other related duties as assigned. _EDUCATION_ * High School Diploma or equivalent. _EXPERIENCE_ * No prior experience or training required. * No supervisory experience required. _SUPERVISORY RESPONSIBILITIES_ * This position does not include any supervisory responsibilities. _LICENSE & CERTIFICATIONS_ * This position does not require licenses or certifications. _SKILLS & ABILITIES_ This position requires the capability to understand and follow both oral and written directions as well as knowledge and usage of correct business English and office practices. Must be able to communicate effectively with others, analyze and resolve problems, maintain effective working relationships, and interact successfully with internal and external customers.
Specific skills and abilities include, but are not limited to the following: * Computer proficiency in Microsoft Word, Excel and Outlook. * Excellent customer service skills. * Proficient in time management; the ability to organize and manage multiple priorities. * Ability to take initiative and effectively adapt to changes. * Able to establish and maintain a cooperative working relation. * Able to use sound judgment; work independently, with minimal supervision. * Able to perform a variety of duties, often changing from one task to another of a different nature, with impending deadlines and/or established timeframes. * Competent in public speaking. * Performs well with frequent interruptions and/or distractions.
Job: *Client Services
Title: Collections Specialist
Location: Nevada-Las Vegas
Requisition ID: CC-0000WW