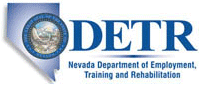 Job Information
HCA, Hospital Corporation of America

Comprehensive Medical Unit Manager

in

Las Vegas

,

Nevada
_About HCA_ HCA is the nation's leading provider of healthcare services, a company comprised of locally managed facilities that includes 166 hospitals and 114 outpatient centers in 20 states and England. At its founding in 1968, Nashville-based HCA was one of the nation's first hospital companies.
Are you looking for a company that places integrity over their bottom line? Here at HCA, our everyday decisions are founded on compassion. Apply today and join a team that is dedicated to serving others in need.
You contribute to our success. Every role has an impact on our patients' lives and you have the opportunity to make a difference. We are looking for dedicated professionals like you to be part of ourComprehensive Medicalteam. Join us in our efforts to better our community!
_Benefits_ At HCA, you have options. You can choose from a variety of benefits to create a customizable plan. You will have the ability to enroll in several medical coverage plans including vision and dental. You can even select additional a la carte benefits to meet all your needs. Enroll in our Employee Stock Purchase Plan (ESPP), 401k, flex spending accounts for medical childcare needs, and participate in our tuition reimbursement.
_Position Summary_
Position: Nurse Manager
Typical Duties and Responsibilities: The duties and responsibilities listed herein are not intended to be all inclusive but rather to indicate the primary emphasis of the job and establish the parameters for the necessary skill, effort, responsibility and working conditions that make up the job.
Participate in development of the plan of patient care services for the responsible clinical area(s) to meet the Mission and Vision of the Hospital. Ensure unit compliance with all regulatory agencies and the State of Nevada Nurse Practice Act. Perform data collection and analysis for decision-making. Seeks opportunities to improve care or system process; Incorporates performance improvement principles and data. Assist in development of staffing standards for clinical area(s) of responsibility. Ensure daily staffing standards meet productivity target. Coach charge nurses and other unit personnel on effective staffing patterns. Participates in annual budget development, implementation and maintenance ensuring operations are managed in unit(s) within established guidelines and delivering quality patient care. Participates in hospital wide development of the annual proactive patient safety program and individualizes program to meet each clinical area(s). Adjusts culture to reinforce a proactive and "blame free" environment in discovering, correcting and reporting of safety issues. Mentor employees in quality and patient satisfaction goals for the clinical area(s) of responsibility. Holds staff accountable to Pride Standards. Select, train and evaluate subordinates and initiate personnel actions in accordance with the Human Resources policies and organizational philosophy. Provide opportunities for professional growth. Knowledgeable in principles of personnel management. Represents the departments through involvement on interdepartmental and interdisciplinary committees or work groups to effect change and problem solve within the organization. Represent Patient Care Services and the medical center on state, community and professional committees.
HCA is dedicated to the growth and development of our colleagues. We will provide you the tools and resources you need to succeed in our organization. We are currently looking for an ambitious CMU Nurse Manager to help us reach our goals. Unlock your potential here!
This position reports to:Director of Critical Care * * _HCA Far West_ As part of a strong network of hospitals throughout California and Nevada, HCA Far West is committed to supporting its healthcare professionals and ensuring their growth. Our exclusive and specialty medical services in nine hospitals and six surgical centers throughout two states, provides a full spectrum of primary, acute, tertiary and chronic care for our patients. Our specialized care areas focus on advancing the science of medicine while providing high quality, life-saving technology and patient-focused care.
Serving the community for nearly 60 years, *Sunrise Hospital & Medical Center *provides Las Vegas and the Southwest region with high quality, advanced healthcare services and boasts over 730 beds. Sunrise Hospital is the largest acute care facility in Nevada. Sharing the same campus as Sunrise Children's Hospital, Nevada's largest most comprehensive children's hospital. Sunrise Hospital and Medical Center has been selected the Consumer Choice Award recipient for 15 consecutive years and earned the American Stroke Association's Get With The Guidelines (GWTG) Gold Plus Performance Achievement Award. Sunirseare also ranked Nursing Professionals Top 100 Hospitals to work for!
/Join us as we achieve our Mission Statement:/
/Sunrise Hospital & Medical Center //and *Sunrise Children's Hospital *are dedicated to providing an unparalleled level of measurable quality in the delivery of cost-effective, integrated healthcare services that are responsive to the needs of our patients, physicians, employees, and community./
We are a family 270,000 strong! Our Talent Acquisition team is reviewing applications immediately. Highly qualified candidates will be promptly contacted for interviews. Submit your resume today to join our community of caring!
* We are an equal opportunity employer and value diversity at our company. We do not discriminate on the basis of race, religion, color, national origin, gender, sexual orientation, age, marital status, veteran status, or disability status.
EDUCATION:
Graduate of Accredited School of Nursing BSN required Masters Degree in Nursing or related health field required (or actively in progress) BLS, ACLS Certification in Critical Care Nursing (CCRN) or Nursing Administration (CNA) preferred * * KNOWLEDGE, SKILLS, AND ABILITIES: Basic computer and hospital informatics skills required. Specialty Certification for clinical areas preferred – Chemotherapy, ACLS, TNCC, PALS, NRP, etc. CPR required. Demonstrates competency and knowledgeable in the principles of personnel management. Complies with hospital employee health, infection control and safety management programs
EXPERIENCE: Current acute clinical knowledge required. Minimum of 1 year management experience required.
Recent acute clinical experience (Í 3 years); preferably in area of clinical area (Med/ Surg Telemetry) assigned.
LICENSURE: Current Nevada license to practice nursing. Independently maintains license and related certifications held. Acquires required contact hours to maintain practice
Job: *Directors & Managers
Title: Comprehensive Medical Unit Manager
Location: Nevada-Las Vegas-Sunrise Hospital and Medical Center
Requisition ID: 01541-19687