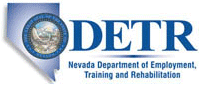 Job Information
American Tower

Construction Manager

in

Las Vegas

,

Nevada
The Team
Â
We are seeking a Construction Manager ("CM") to join American Tower's Site Development organization. The Site Development team delivers all new assets and customer services programs and manages capital improvement and structural redevelopment projects across the Company's portfolio. Day to day you will administer, coordinate, and oversee field-based construction activities on assigned projects within a defined geographic region. As a CM, you will partner cross-functionally to ensure assets are constructed and preserved through sound and consistent procedures. The CM assures safety, quality, and a high level of service to internal and external constituents and ensures consistent communication to all key internal and external stakeholders.
Our Core Principles at https://www.americantower.com/us/company/vision-mission-and-core-principles.html are the foundation of our culture, and we're focused on achieving continued success by thinking long-term, leading with values, and creating value with decisions. Come grow your career with us!Â
What You Can Offer
Work with all levels of employees onconstruction projects; manage budgets, schedules, vendors, site designs,material ordering, progress monitoring, site utility coordination, andcloseouts.

Develop estimates to be used asbudgets for new site development and capital improvement projects.

Execute field team operationalprocedures to ensure consistent and continuous compliance by all employees andvendors with applicable safety and regulatory requirements, standards, andprotocols.

Ensure all product lines areconstructed within the standards set forth by American Tower MasterConstruction Specifications.

Meet project timelines and deliver qualityproducts.

Proactivelyidentify potential risk issues and collaborate with your manager to develop apreventative action plan to address them.

Troubleshoot,negotiate, and mediate client or subcontractor problems or complaints thatarise at site level.

Otherduties as assigned.
What You Need to Succeed
Four-year college degree inConstruction Management, Engineering, Business, or Planning or equivalent workexperience in the wireless site development industry required.

Minimum of 5 years of work experiencein wireless site construction and/or other construction-related disciplinessuch as civil or building construction required.

Strong working knowledge of allaspects of the wireless tower industry, including citing and construction,engineering, zoning, tenant and ground leases, utility easements, andregulatory compliance preferred.

Demonstrated knowledge in managingwireless site construction through prior experience with either networkdeployment projects or construction management responsibilities.

Sound financial analysis and budgetingskills.

While performing the role you willneed to lift up to 25 lbs.

Approximately 80% travel may berequired in support of the position's responsibilities.

Strong written and oral communicationskills, including the ability to present ideas and suggestions clearly andeffectively.

Ability to work with differentfunctional groups and levels of employees to effectively and professionallyachieve results.

Strong organization skills; ability toaccomplish multiple tasks within the agreed upon timeframes through effective prioritizationof duties and functions in a fast-paced environment.
American Tower is proud to be an equal opportunity employer and will not discriminate against an applicant or employee based on age, sex, sexual orientation, gender identity, race, color, creed, religion, national origin or ancestry, citizenship, marital status, familial status, disability, military or veteran status, genetic information, pregnancy or any other characteristic protected under applicable law.
American Tower (the "Company") is an equal opportunity employer and is committed to a diverse workforce. The Company is committed to a policy of equal employment and will not discriminate against an applicant or associate based on his or her age, sex, sexual orientation, gender identity, race, color, creed, religion, national origin or ancestry, citizenship, marital status, familial status, physical or mental disability, handicap, military or veteran status, genetic information, pregnancy or any other category protected under federal, state or local law, regulation or ordinance.
To ensure reasonable accommodation for individuals protected by Section 503 of the Rehabilitation Act of 1973, the Vietnam Veterans' Readjustment Act of 1974, and Title I of the Americans with Disabilities Act of 1990, applicants that require accommodation in the job application process can contact us at (617) 587-7911 for assistance.
American Tower