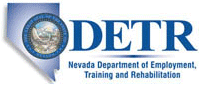 Job Information
Veterans Affairs, Veterans Health Administration

Dietetic Technician

in

Las Vegas

,

Nevada
Summary
This position is located within the Nutrition and Food Services at the VA Medical Center in Las Vegas, NV and is responsible for the nutrition screening, diet instruction and nutrition care plan implementation for patients admitted to the Medical Center.
Responsibilities
THIS IS NOT A VIRTUAL POSITION, YOU MUST LIVE WITHIN OR BE WILLING TO RELOCATE WITHIN A COMMUTABLE DISTANCE OF THE DUTY LOCATION Some of the duties and responsibilities of this position include (but are not limited to): Utilizes knowledge of routine diets, diet restrictions, nutrition and medical terminology. Utilizes knowledge of methods in basic nutritional therapy and their application in patient treatment. Completes Medical Record documentation, Event Capture workload documentation, and associated administrative functions daily. Completes nutritional screenings and re-screenings on all inpatients within facility mandated timeliness. Conducts inpatient unit rounds to interview patients and determine their food preferences and satisfaction with meal service. Monitors patient's acceptance and reactions to prescribed therapeutic diets. Performs quality assessment tasks, collects data for studies. Instructs patients concerning purpose of therapeutic and modified consistency diets. Responsible for assigned call center duties within the Call Center Food Service Worker position description. Performs other related duties as assigned Work Schedule: Variable
Recruitment & Relocation Incentives: Not authorized
Financial Disclosure Report: Not Required
Requirements
Conditions of Employment
Qualifications
In order to qualify for this position, you must meet at least ONE of the following minimum qualifications: SPECIALIZED EXPERIENCE: Possess one full year of specialized experience equivalent to the next lower grade level in federal service. Specialized technician experience is that which required application of the knowledge, methods, and techniques of the position to be filled. Specific qualifying specialized experience for this position which should be documented on your resume is: : Experience conducting nutrition screenings to support clinical dietitians or nutrition team; Demonstrates experience with conducting individual and group education; Experience collecting nutrition-related medical data from medical records. Experience interviewing patients to obtain nutrition-related information; Experience monitoring food intake, collecting data on food/meal/snack satisfaction; Experience working with medical team to collect and exchange health information; Experience with providing education on food-drug interactions; Demonstrated knowledge of diet prescriptions/orders and experience educating patients on therapeutic or modified consistency diets; Customer service experience in a call center taking diet orders; Experience retrieving data from computerized systems and medical records; Experience documenting education in computerized medical records; Knowledgeable of medical terminology; Demonstrates experience with conducting individual and group education. OR EDUCATION SUBSTITUTION: Successfully completed 6 months of graduate education in a subject related to that of the position? One year of full-time graduate education is considered to be the number of credit hours that the school attended has determined to represent 1 year of full-time study. If that information cannot be obtained from the school, 18 semester hours should be considered as satisfying the 1 year of full-time study requirement. Part-time graduate education is creditable in accordance with its relationship to a year of full-time study at the school attended. (TRANSCRIPTS REQUIRED - If you do not submit a copy of your transcript, your application may not be processed.) OR COMBINATION: Possess equivalent combinations of experience and education as described above to fully meet the requirements of this position. (TRANSCRIPTS REQUIRED - If you do not submit a copy of your transcript, your application may not be processed.) You will be rated on the following Competencies as part of the assessment questionnaire for this position:
Analysis and Problem SolvingCommunicationTechnical CompetenceTechnical Competence IMPORTANT: A full year of work is considered to be 35-40 hours of work per week. All experience listed on your resume must include the month and year start/end dates. Part-time experience will be credited on the basis of time actually spent in appropriate activities. Applicants wishing to receive credit for such experience must indicate clearly the nature of their duties and responsibilities in each position and the number of hours a week spent in such employment. Experience refers to paid and unpaid experience, including volunteer work done through National Service programs (e.g., Peace Corps, AmeriCorps) and other organizations (e.g., professional; philanthropic; religious; spiritual; community; student; social). Volunteer work helps build critical competencies, knowledge, and skills and can provide valuable training and experience that translates directly to paid employment. You will receive credit for all qualifying experience, including volunteer experience. For more information on these qualification standards, please visit the United States Office of Personnel Management's website at https://www.opm.gov/policy-data-oversight/classification-qualifications/general-schedule-qualification-standards/.
Education
IMPORTANT: A transcript must be submitted with your application if you are basing all or part of your qualifications on education. NOTE: Only education or degrees recognized by the U.S. Department of Education from accredited colleges, universities, schools, or institutions may be used to qualify for Federal employment. You can verify your education here: http://ope.ed.gov/accreditation/. If you are using foreign education to meet qualification requirements, you must send a Certificate of Foreign Equivalency with your transcript in order to receive credit for that education. For further information, visit: http://www.ed.gov/about/offices/list/ous/international/usnei/us/edlite-visitus-forrecog.html.
Additional Information
Physical Requirements: Physical demands are usually moderate: Occasionally, you will assist with moving heavy equipment or large patients, but this is done with the assistance of others to minimize the danger. A portion of the work is sedentary involving writing reports, literature, searching for needed information and preparing nutritional care plans. There is a considerable amount of walking throughout the hospital to visit patients and food service areas and may transport food carts. Receiving Service Credit for Earning Annual (Vacation) Leave: Federal Employees earn annual leave at a rate (4, 6 or 8 hours per pay period) which is based on the number of years they have served as a Federal employee. VA may offer newly-appointed Federal employee's credit for their job-related non-federal experience or active duty uniformed military service. This credited service can be used in determining the rate at which they earn annual leave. Such credit must be requested and approved prior to the appointment date and is not guaranteed. Special Employment Consideration: VA encourages persons with disabilities to apply, including those eligible for hiring under 5 CFR 213.3102(u), Schedule A, Appointment of persons with disabilities (i.e., intellectual disabilities, severe physical disabilities, or psychiatric disabilities), and/or disabled veterans with a compensable service-connected disability of 30% or more. For more information on how to apply using this appointment authority via the Selective Placement Coordinator within the office, contact the facility Human Resources Department at (702) 791-9024. It is the policy of the VA to not deny employment to those that have faced financial hardships or periods of unemployment. Veterans and Transitioning Service Members: Please visit the VA for Vets site for career-search tools for Veterans seeking employment at VA, career development services for our existing Veterans, and coaching and reintegration support for military service members. The Interagency Career Transition Assistance Plan (ICTAP) and Career Transition Assistance Plan (CTAP) provide eligible displaced Federal competitive service employees with selection priority over other candidates for competitive service vacancies. To be qualified you must submit appropriate documentation and be found well-qualified (have a final rating of 85 or more before any Veterans preference points) for this vacancy. Information about ICTAP and CTAP eligibility is on OPM's Career Transition Resources website at http://www.opm.gov/policy-data-oversight/workforce-restructuring/employee-guide-to-career-transition/. This job opportunity announcement may be used to fill additional vacancies. If you are unable to apply online view the following link for information regarding an Alternate Application.