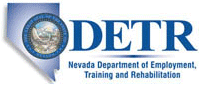 Job Information
HCA, Hospital Corporation of America

Director of Supply Chain Operations

in

Las Vegas

,

Nevada
Do you have the career opportunities you want in your current role? Are you looking for a stable, fast-paced, growing company in the healthcare industry that is committed to excellence in patient care, innovation, and integrity? We have an exciting opportunity for you to join the nation's largest provider of healthcare services as a Director of Supply Chain Operations.
We are seeking a strategic healthcare supply chain leader to ensure that we continue to provide all patients with high quality, efficient care. We are an amazing team that works hard to support each other and are seeking a phenomenal addition like you who feels patient care is as meaningful as we do. We want you to apply now!
HCA Healthcare offers you an excellent total compensation package, including competitive salary, excellent benefit package and growth opportunities. We believe in our team and your ability to do excellent work with us. Your benefits include 401(k), paid time off, medical, dental, flex spending, life, disability, tuition reimbursement, student loan repayment assistance, employee discount program, and employee stock purchase program.
Southern Hills Hospital is located in Southwest Las Vegas just off the I-215 and Durango/Sunset exit. The facility is an accredited 265-bed acute care hospital providing emergency and pediatric emergency services, a behavioral health unit serving teens and adults, accredited Chest Pain Center, a Certified Primary Stroke Center, a dedicated orthopedic and spine unit, OB-GYN, Level II NICU, diagnostic imaging and surgical services. Southern Hills Hospital has been a full-service facility since opening in 2004. We provide a range of care across our departments for you and your family, including two 24-hour emergency rooms on- and off-campus, and all-private birthing suites for having your baby. We are also certified by The Joint Commission, the leading accreditor of healthcare organizations in America, in disease-specific areas. We treat Alzheimer's disease and sepsis with the highest quality care from our devoted staff.
As the *Director of Supply Chain Operations, *you are responsible for the daily operations of all supply chain functions conducted within the hospital facility, serving as the liaison between the Consolidated Service Center and the hospital. You will integrate the supply chain services with the hospital's primary functions, develop and implement policies and procedures that guide or support services, assess and improve supply chain performance, and ensure orientation and continuing education of your team.
What you will do in this role: * Lead and manage all facility Supply Chain operations activities. * Manage the profit and loss of the facility Supply Chain operations. * Execute the infrastructure project plan for the facility. This includes the implementation of the standardization programs for all supply chain functions, SMART cleanup, master file standardization, online requisitioning, and EDI. * Manage disaster supplies and processes, ensuring facility/facilities are prepared for disasters. * Facilitate the implementation of market based purchasing projects at the facility. * Execute the implementation and operational plan for all of the point of use systems. * Coordinate, manage, and evaluate facility Supply Chain personnel. * Facilitate the standardization of products and optimize supply utilization through effective collaboration with physicians and clinicians. * Manage the facility implementation plan, identify and mitigate risks, and monitor resource allocations to ensure successful execution of plan.
• Bachelor's degree required, preferably in Business Management, Finance, Accounting, Logistics, Supply Chain, or healthcare related focus • Master's degree preferred • Minimum of three years' hospital management experience required or completion of the Associate Director of Supply Chain program required
HCA Healthcare has been continually named a /World's Most Ethical Company by Ethisphere/ since 2010. In 2018, HCA Healthcare spent an estimated $3.3 billion in cost for the delivery of charitable care, uninsured discounts, and other uncompensated expenses.
If you are looking for an opportunity that provides satisfaction and personal growth, we encourage you to apply for our Director of Supply Chain Operations opening. We promptly review all applications. Highly qualified candidates will be contacted for interviews. Unlock the possibilities and apply today!
We are an equal opportunity employer and value diversity at our company. We do not discriminate on the basis of race, religion, color, national origin, gender, sexual orientation, age, marital status, veteran status, or disability status.
Service Members and Veterans with experience in the following MOS/AFSC/NCC rates should meet the qualifications for this position. 51C, 51G, 76R, 76A, 76D, 76J, 76P, 76Q, 76R68J, 92A, 92Y, 68J, 4P031, 4P051, 4P091, 43P1, 43P2, 43P3, 43P6, IMRL, 6042, 9662, 9954, MAT, SK, LS
Job: *Directors & Managers
Title: Director of Supply Chain Operations
Location: Nevada-Las Vegas-Southern Hills Hospital and Medical Center
Requisition ID: 09493-24409