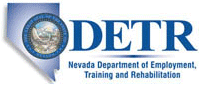 Job Information
Diamond Resorts International

Dispatcher

in

Las Vegas

,

Nevada
JOB SUMMARY
Under general supervision, the Dispatcher answers all incoming telephone calls to gather and organize tour information while also providing support for the productions team members and management.
ESSENTIAL JOB FUNCTIONS
Accurately inputs tour data and guest information in the Company database.

Answers incoming calls, applying proper telephone etiquette, ensuring that an ongoing effort to provide exceptional customer service is made at all times.

Checks availability for guest tours and tour information from concierge.

Searches/researches guest names and tour history in company database.

Assists sales, marketing and guests as needed.

Maintains accurate records and logs of all tour booking activity.

Creates and distributes daily reports of departmental activity.

Responsible for daily deposit log of concierge tour deposits.

Responsible for completing all required company trainings and Compliance courses as assigned.

Adhere to company standards and maintains compliance with all policies and procedures.

Perform other related duties as assigned.
EDUCATION

High School Diploma or equivalent. EXPERIENCE

No prior experience or training required.

No supervisory experience required. SUPERVISORY RESPONSIBILITIES

This position does not include supervisory responsibilities. LICENSE & CERTIFICATIONS

This position does not require licenses or certifications. SKILLS & ABILITIES This position requires the ability to understand and follow both oral and written instruction as well as have knowledge of and properly use Standard English and follow office practices. This position must be able to communicate effectively with others, analyze and resolve problems, maintain effective working relationships, and interact successfully with internal and external customers.

Specific skills and abilities include, but are not limited to the following:

Computer proficiency in Microsoft Word, Excel and Outlook.

Ability to operate general office machinery (i.e. computer, copy machine, fax machine, etc.).

Ability to work over the telephone for a majority of the workday.

Ability to learn new programs and type efficiently.

Ability to interpret policies, procedures, and manuals.

Excellent customer service skills.

Excellent time management skills, including the ability to organize and manage multiple priorities.

Ability to take initiative and effectively adapt to frequent changes.

Ability to recognize an emergency situation and take appropriate action.

Able to establish and maintain cooperative working relationships with internal and external Customers.

Make appropriate job decisions by following standard department policies and practices.

Strong analytical and problem solving skills.

Ability to work as part of a team and/or independently with minimal supervision.

Able to perform a variety of duties, often of a different nature changing from one task to another, with impending deadlines and/or established timeframes.

Ability to speak competently and confidently in a public setting.

Able to effectively perform job duties with frequent interruptions and/or distractions.

Accurate cash handling skills (the ability to count currency, make and count back change).

Ability to work a flexible schedule: including nights, weekends, holidays, approved overtime and alternative schedules or shifts as requested by management.
Job: *Sales and Marketing
Title: Dispatcher
Location: Nevada-Las Vegas
Requisition ID: PLT00002K