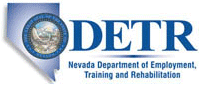 Job Information
Desert Radiologists

DVI Coordinator, Eastern

in

Las Vegas

,

Nevada
DVI Coordinator, Eastern
3920 S. Eastern, Las Vegas, NV 89119, 3920 S. Eastern, Las Vegas, Nevada, United States of AmericaReq #1039
Monday, August 31, 2020
Under general supervision, performs various administrative functions to support the efficient operations of DVI- Desert Vascular Institute.
PRINCIPAL ACCOUNTABILITIES
Assisting DVI department by performing various office clerical functions throughout the work day. Clerical functions will include, but are not limited to:
Receiving daily Referrals, HP's, Imaging Reports, Demographics
Entering all Referrals into computer system
Calls Insurance Companies for Benefits, Eligibility
Obtain Authorization (if needed)
Scanning documents into the computer system.
Obtaining medical imaging from outside facilities
Photocopying.
Answer all phone calls connected to the Vein Clinic
Answers all incoming telephone calls in a friendly and professional manner, directs incoming telephone calls to the appropriate party or department, takes messages following guidelines related to timeliness and accuracy, and processes appropriately, and notifies the answering service that the switchboard is available for incoming calls.  Retrieves and delivers messages received by the answering service.

Sorts incoming postal mail and place in appropriate mailbox for pick-up or delivery; operates postage meter and scale, ensuring appropriate postage; processes incoming and outgoing envelopes and packages from services such as the United States Post Office, Federal Express, and any overnight delivery.

Reviews scheduled patient appointments and verifies that the referral document corresponds to the scheduled exam; confirms that the labs are correct and current for the referral; contacts the referring physician to request additional information, if necessary; contacts the patients, via telephone, to confirm the appointment date, time and location; advises the patient of any preparations required for the procedure (e.g., fasting, no perfume etc.).
KNOWLEDGE/SKILLS/ABILITIES
Knowledge of facility policies and procedures related to switchboard operations

Knowledge of how to operate switchboard and postage equipment

Knowledge of and experience in using office equipment including telephone, fax, computer and photocopier

Knowledge of and experience in using radiology-related computer systems (RIS)

Knowledge of customer service concepts and techniques

Skill in screening and directing calls in a pleasant and expeditious manner

Skill in customer service by pleasantly dealing with all callers and effectively serving as a company liaison

Ability to communicate clearly on the telephone

Ability to use interpersonal skills to effectively interact with physicians, other facility staff, patients and families when providing instructions or responding to questions or exchanging patient-related information

Ability to read, understand and follow oral and written instructions

Ability to file correctly by alphabetic or numeric system

Ability to maintain confidentiality of patient record information
REQUIREMENTS
Strong customer service skills and the ability to keyboard proficiently

Previous medical office experience (preferred)
This company is an equal opportunity, affirmative action employer and makes employment decisions without regard to age, race, religion, color, handicap, sex, physical condition, developmental disability, sexual orientation, national origin or any other characteristic protected by federal, state or local law.This policy shall include, but is not limited to, the following: recruitment and employment, promotion, demotion, transfer, compensation, selection for training, layoff and termination.
Other details
Job Family5B Support Staff – Pt Svcs, PCC, Support Svcs

Pay TypeHourly

3920 S. Eastern, Las Vegas, NV 89119, 3920 S. Eastern, Las Vegas, Nevada, United States of America