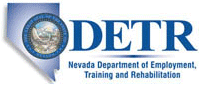 Job Information
Albertsons

eCommerce Implementation Analyst I

in

LAS VEGAS

,

Nevada
Albertsons Companies is one of the largest food and drug retailers in the United States, with a strong local presence and national scale. The company operates over 2300 stores under 19 well-known banners including Albertsons, Safeway, Vons, Jewel-Osco, Shaw's, Acme, Tom Thumb, Randalls, United Supermarkets, Pavilions, Star Market, Haggen and Carrs. Albertsons reported revenues of approximately $60 BN.
The eCommerce Finance and Planning Department has an opening for an eCommerce Implementation Analyst.
Position Purpose
Responsible for providing knowledge-based, content and technical expertise for the development and implementation of E-Commerce new store roll-outs, trainings and overall go-live success. Make presentations on all aspects of E-Commerce implementations and trainings. Implements detailed customer installation and training processes and plans. Provide post implementation follow-up support in disseminating knowledge-based, content and technical information as needed.
Key Responsibilities include, but are not limited to:
Provide strategic support for E-Commerce initiatives that require field technical support, training and implementations.
Provide integration support and knowledge transfer to customers including Divisions and Stores.
Provide E-Commerce leadership and support throughout assigned integrations across the United States.
Develop and deliver presentations targeted to the potential implementation sites.
Create/present project implementation plans.
Offer pre and post implementation technical assistance at customer sites when necessary
Provide focal point implementation contact for internal communications and escalation of E-Commerce product and associated business operations issues.
Develop processes and tools required to facilitate implementations.
Conduct post implementation optimization and presentation of results.
Establish timely, clear, task and engagement expectations.
Provide adequate, proactive planning to address any customer performance and/or satisfaction issues.
Perform onsite assessment and optimization work to ensure customer is maximizing value of E-Commerce.
Maintain a high level of communication with all levels of client interaction to ensure proactive, solution-oriented problem identification and resolution.
Demonstrate a detailed understanding of E-Commerce business and Division/Store impact.
Ability to train new hires on all E-Commerce role specific features and functions.
Capability to assess store layout, prepare store, implement technology, train new hires and drive go-live implementation timely success.
Qualifications:
BS degree or equivalent experience.
4+ years of retail knowledge
4+ years of training experience
Proven ability to work independently and make project critical decisions 4+ years of retail experience
4-year degree OR extensive experience with E-Commerce operations
Strong P Project Management experience with proven ability managing multiple projects simultaneously

Microsoft Office proficiency -- especially MS Excel

Proficiency in the utilization of Web based training applications
Travel Requirements:
Must be able to travel 70%
How to Apply: Interested candidates are encouraged to submit a resume by visiting https://www.albertsonscompanies.com/careers/en/home.html
Diversity is fundamental at Albertsons Companies. We foster an inclusive working environment where the different strengths and perspectives of each employee is both recognized and valued. We believe that building successful relationships with our customers and our communities is only possible through the diversity of our people. A diverse workforce leads to better teamwork and creative thinking, as well as mutual understanding and respect.
The Albertsons Companies policy is to provide employment, training, compensation, promotion and other conditions of employment without regard to race, color, religion, sexual orientation, gender identity, national origin, sex, age, disability, veteran status, medical condition, marital status or any other legally protected status.
We support a drug-free workplace -- all applicants offered a position are required to pass a pre-employment drug test before they are hired.
AN EQUAL OPPORTUNITY EMPLOYER
Equal Opportunity Employer Minorities/Women/Protected Veterans/Disabled