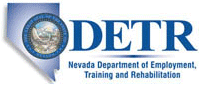 Job Information
HCA, Hospital Corporation of America

EEG Technician

in

Las Vegas

,

Nevada
Are you looking for a company that places integrity over their bottom line? Here at HCA, our everyday decisions are founded on compassion. Apply today and join a team that is dedicated to serving others in need.
MountainView Hospital is a state-of-the-art, full-service medical facility located in the heart of Northwest Las Vegas, one of the fastest growing areas in the valley. With a staff of more than 1,440 dedicated and talented employees, as well as more than 1,200 outstanding physicians at our 340-bed facility, MountainView Hospital is recognized for high patient satisfaction and for providing quality and compassionate care to our community since 1996.
MountainView features nationally recognized programs including a top cardiovascular thoracic center, the renowned Las Vegas Institute for Robotic Surgery, an Accredited Chest Pain Center and Certified Stroke Center. Other areas of excellence include emergency care, urology and gynecological services, orthopedics, vascular care and inpatient rehabilitation unit. The hospital is a member of the respected Sunrise Health System consisting of Sunrise Hospital, Sunrise Children's Hospital, Southern Hills Hospital and several surgery and diagnostic imaging centers offering a complete range of specialized and technologically advanced services.
Join us as we achieve our Mission Statement:
/MountainView Hospital// is committed to the care and improvement of human life. In recognition of this commitment, we strive to deliver high quality, cost effective health care in the community we serve./
Our employees come first. We provide a total compensation package to make sure your needs are met. Choose the medical coverage package that best suits you. Look after your loved ones while still getting paid with our Paid Family Leave. Plan for your future with our matching 401k or opt-in for several other benefits including tuition assistance, family and medical flex spending accounts, life insurance, and identity theft protection.
HCA is dedicated to the growth and development of our colleagues. We will provide you the tools and resources you need to succeed in our organization. We are currently looking for an ambitiousEEG Tech to help us reach our goals. Unlock your potential here!
POSITION SUMMARY:
Demonstrates knowledge and skills necessary to provide care appropriate to the patients served in his/her department and demonstrates knowledge of the principles of growth and development over the life span, possesses the ability to assess data reflective of the patient's requirements relative to his/her age-specific needs, and provides care needed as described in the departmental policies and procedures. Provides health care services applying expertise in the field of neurodiagnostics. Provides appropriate health care services to neonatal, pediatric, adolescent, adult, and geriatric patients. * Routinely manage data from standard EEG and Long Term Video Monitoring studies. The studies need to be marked, clipped, archived, and deleted from the raw storage archive on a daily basis * Perform EEG's including brain death recordings, adhering to international/legal standards for quality of recording, patient observation * Performs evoked potential testing * Assists in surgical monitoring of EEGs/evoked potentials * Maintains and calibrates equipment as well as ensures relationship logs and contracted providers are managed * Performs EKG procedures when necessary * Exercises professional judgment in performance of services and maintains a demeanor that reflects a high standard of medical ethics. Recognizes conditions essential for the successful completion of procedures. * Performs other duties as assigned
If you are looking for an opportunity that provides satisfaction and personal growth, we encourage you to apply. We promptly review all applications. If you are highly qualified you will hear from one of our managers. Come unlock the possibilities and apply today!
We are an equal opportunity employer and value diversity at our company. We do not discriminate on the basis of race, religion, color, national origin, gender, sexual orientation, age, marital status, veteran status, or disability status.
Schedule: PRN _ _ _MINIMUM QUALIFICATIONS:_
Education: * High School diploma or equivalent Experience: * Two (2) years experience with emphasis on premature, neonatal, pediatric and surgical techniques. *License: * * Current CPR certificate in Basic Life Support (BLS) *
Job: *Clinical Techs - CV Cath Lab Surg Vasc & Central Sterile
Title: EEG Technician
Location: Nevada-Las Vegas-MountainView Hospital
Requisition ID: 02270-11525