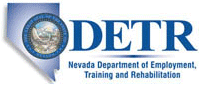 Job Information
Desert Radiologists

Eligibility Coordinator, Per Diem

in

Las Vegas

,

Nevada
Eligibility Coordinator, Per Diem
2020 Palomino Lane, Las Vegas, NV 89106, 2020 Palomino Lane Suite 100, Las Vegas, Nevada, United States of AmericaReq #788
Monday, October 28, 2019
Under general supervision, reviews patient schedule, verifies patient eligibility and ensures prior authorization has been obtained from the insurance company.
PRINCIPAL ACCOUNTABILITIES
Receives incoming requests (via telephone, fax, internet, or internal call list) to schedule patient exams and completes the following processes:
 Ensures patient's referral matches the scheduled exam.
 Verifies patient's eligibility with the insurance company, either by telephone or via the internet.
 Determines the patient's out-of-pocket expense, taking into account any co-insurance and/or deductibles; inputs this data into the radiology information system (RIS).
 Reviews prior authorization requirements. If no prior authorization is needed, refers to the Scheduling Coordinator to finalize the exam. If prior authorization is needed, refers to the Prior Authorization Coordinator to obtain.
Contacts patient to advise of any insurance-related issues that prevent the patient from receiving services.

Accurately documents all information and communications, verbal and written, with the patient, provider or insurance company, into the radiology information system (RIS).

Answers all incoming calls from referring physicians, coworkers, and patients, in a pleasant and timely manner.

Assists in training other staff regarding eligibility procedures.

Identifies eligibility-related issues. Communicates appropriately to the PCC Supervisor regarding these and/or other departmental issues.
KNOWLEDGE/SKILLS/ABILITIES
Knowledge of authorization and eligibility practices, medical terminology and paperwork processing requirements. Familiarity with CPT and ICD-9 coding.

Knowledge of medical terminology

Knowledge of eligibility software

Knowledge of and experience in using office equipment including telephone, fax, computer, adding machine and photocopier.

Knowledge of and experience in using radiology-related computer systems (RIS)

Knowledge of customer service concepts and techniques.

Ability to verify eligibility for an average of 70 – 90 exams per day.

Ability to perform basic mathematical computations.

Ability to pay close attention to detail for extended periods of time.

Ability to apply good judgment and problem solving skills.

Ability to communicate clearly in person and on the telephone.

Ability to use interpersonal skills to effectively interact with physicians, other facility staff, patients and families when providing instructions or responding to questions or exchanging patient-related information.

Ability to organize and prioritize tasks effectively.

Ability to read, understand and follow oral and written instructions.

Ability to file correctly by alphabetic or numeric system.

Ability to maintain confidentiality of patient record information.
REQUIREMENTS
Strong customer service skills and the ability to keyboard proficiently

Knowledge of medical terminology

Previous medical office experience

Experience in eligibility (preferred)
This company is an equal opportunity, affirmative action employer and makes employment decisions without regard to age, race, religion, color, handicap, sex, physical condition, developmental disability, sexual orientation, national origin or any other characteristic protected by federal, state or local law.This policy shall include, but is not limited to, the following: recruitment and employment, promotion, demotion, transfer, compensation, selection for training, layoff and termination.
Other details
Job Family5B Support Staff – Pt Svcs, PCC, Support Svcs

Pay TypeHourly
Apply Now
2020 Palomino Lane, Las Vegas, NV 89106, 2020 Palomino Lane Suite 100, Las Vegas, Nevada, United States of America