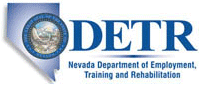 Job Information
MGM Resorts International

Emergency Response Team Officer (Corporate)

in

Las Vegas

,

Nevada
Location:
Las Vegas, Nevada
Become one of the stars behind the show and become part of the world's most powerful entertainment brands. Our Company has one exciting mission: To entertain the human race .
We invite you to apply to the Emergency Response Team Officers (ERTOs) position who are responsible for providing both highly visible and covert professional armed security to the Property to complement existing security programs. ERTOs act as a visual deterrent, intervene and respond to all levels of security and potential emergency needs including acts or threats of violence, emergencies, and life safety threats, and mitigate incidents through early detection and/or disruption of criminal conduct or other undesirable activity. All duties are to be performed in accordance with departmental and property policies, practices and procedures. This position requires specialized training and physical conditioning. Please be advised this job requisition is not an immediate hiring job post. We look forward to your application and speaking with you.
PRINCIPAL DUTIES AND RESPONSIBILITIES:
ERTO's need to maintain a high-visibility uniformed or covert presence, perform Emergency Response Team Officer duties to include:
Identify and respond to emergency situations including in-progressactsof violence, crisis, weaponsincidents,explosive incidents, natural disasters, and a wide range ofissues posing a hazard tolivesand/or property using the appropriate escalation of force upto and including armed response byfollowing establishedprotocol.

Conduct covert surveillance operations.

Supplement theExecutiveProtectionProgramasdirectedby Management

Assist in emergency situations by securing the scene to prevent further loss or damage, advisepersonnelofthreats and potential threats, summon emergency responders totheincident, and initiateand conduct evacuationprocedures

Renderappropriate first aid toinjured persons and following established protocol for reportinginjuries

Safeguard and maintain highly sensitive and confidential information

Maintain proficiency in the use of all assigned protectiveequipment,restraint devices, and weapons

Ability to respond to direction and/orordersfromsupervisory personnel, especially in the context ofanactiveshooter, assault orother similar situation

Performallothersecurity,trainingor administrative duties as assigned

Perform all other job related duties as requested.
There are many physical aspects of the above essential functions, including the ability to move from location to location at appropriate speeds, the ability to carry or move another individual, including one who may be injured, the ability to physically engage with a person who is threatening others and the ability to accurately handle and shoot a weapon. Candidates are required to successfully complete the Emergency Response Team Officer Training Course, maintain an appropriate level of physical fitness, tactical, and firearms proficiency, and attend and pass all recurring mandatory legal, tactical, defensive tactics, first aid, CPR, firearms and other training as a condition of continued employment.
Afterreceiving a conditional offer ofemployment, a candidate willbe required to satisfactorily pass a physical agility test, psychological evaluation, background check anddrug screen. These evaluationsor assessments are job-related to the position and itsessential functions.

Subjectto successful completionofallpartsof Emergency Response Team OfficerTraining Course.
MINIMUM REQUIREMENTS:
Graduation from an accredited U.S. law enforcement academy or comparable course of instruction within the United States.

At least 5 yearsofrelated creditable experience: as a law enforcement officer or; throughserviceas a military police officer or; on a military special operations team asanoperatorspecializingin counter- terrorismor dignitary protection or; in otherworksuchas a Special/Security Police Officer (SPO)thatprovided the required knowledge and skills oflaw enforcement operations, practices, techniques, and judicious use of force, to include firearms.

Previous experience making judgments basedonthe application ofexperience,training,directions, rules, regulations, and laws and involvedin maintaining order andprotecting life and property.

Documentedexperiencein Use of Force decision making in an armed, public facing capacity.

Excellent customer service skills.

Have interpersonal skill to deal effectively with all business contacts.

Professional appearance and demeanor.

Work varied shifts, including weekends and holidays.

High school diploma or equivalent.

Able to effectively communicate in English, in both written and oral forms.

Valid Driver License.
PREFERRED:
HR218 qualification.

Advanced training/instructorcertificationin firearms, force protection, anti-terrorism, defensivetactics,activeshooter, and/or behavioral detection techniques.

Previous experience working in a similar resort setting.
*This is not intended to include every duty or responsibility of the job nor is it intended to be an all-inclusive list of the skills and abilities required to do this job.
MGM Resorts International is an Equal Opportunity Employer: Women/Minorities/Veterans/Individuals with Disabilities. In compliance with the Americans with Disabilities Act, MGM Resorts International will provide reasonable accommodations to qualified individuals with disabilities and encourages both prospective and current employees to discuss potential accommodations with the employer.
MGM Resorts International believes in providing opportunity for every employee to grow, develop and succeed in a work environment where you can be your best. We encourage you to explore our job opportunities. If you are an individual with a disability and need a reasonable accommodation for any part of the application process, or in order to perform the essential functions of a position, please contact our Corporate Diversity and Disability Outreach department at 1-844-247-0370 or email diversityrecruiting@mgmresorts.com
MGM Resorts International