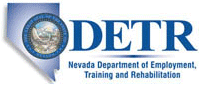 Job Information
Petco

Exotic Veterinarian (Exotic and Companion Animal)

in

Las Vegas

,

Nevada
Come work at a place where innovation and teamwork come together to support the most exciting missions in the world!
Healthier pets. Happier people. Better world. Our vision might sound lofty, but we believe it's attainable when we obsess about providing complete care for our amazing pets. Our approach goes far beyond addressing our animals' basic needs to support their physical, mental, social, and emotional needs. By being sure we take all of these elements into consideration, we can help pet parents take the very best care of their pets.
Our obsession with delivering the very best experiences for pets and their parents guides all we do. From our convenient, affordable pet salon services to our extensive array of training classes and workshops, we always make sure to keep our commitment to healthy, happy pets front and center.
Position Purpose:
The purpose of this position inherently involves providing excellent medical care to our PetCoach hospital patients and phenomenal customer care to their owners. The PetCoach Veterinarian represents the PetCoach mission and values to all clients. The PetCoach Veterinarian is a de facto leader within the PetCoach Veterinary Hospital as well as throughout the entire PetCoach place. He or she sets the tone within hospital staff, and is responsible for ensuring cohesion and motivation within the team.
Essential Job Functions: The incumbent must be able to perform all the following duties and responsibilities with or without reasonable accommodation:
Provide excellent patient care by performing physical examinations, diagnosing and treating diseases, and providing preventive care according to patient lifestyle and location on feline and canine patients.

Utilize a problem-based approach that includes developing a complete problem list for every patient examined, a complete list of differential diagnoses for each problem identified, a complete diagnostic plan, and appropriate treatments based on interpretation of diagnostic test results leading to confirmed or suspected diagnoses.

Document all patient observations, findings of exams and diagnostics, treatments and medications, client interactions, and tentative and confirmed diagnoses in the medical record in a concise and detail fashion, according to practice convention.

Perform routine and complex surgical procedures including (but not limited) sterilization, abdominal exploratory, and mass removals.

Perform routine and complex dental procedures including full dental examination, evaluation of dental radiographs, as well as simple and complex extractions and oral surgical procedures.

Develop treatment plans for patients undergoing day hospitalization based on complete problem-based assessment. Transition patients to overnight care as needed and communicate effectively with referral hospitals in order to ensure excellent continuous patient care.
Supervisory Responsibility:
This position has no direct supervisory responsibilities, however as stated above the PetCoach Veterinarian is a de facto leader in the hospital and is considered the House Officer (i.e. doctor in charge) when the more senior veterinarian (PetCoach Lead Veterinarian) is not working.
Work Environment:
The majority of job duties are conducted in the PetCoach Veterinary Hospital, or in the PetCoach location. Position requires bending, kneeling, lifting (up to 30 pounds, as necessary) and standing for long periods of time. A large amount of this partner's time will be spent in direct contact with clients and their pets.
Petco Animal Supplies, Inc. is an Equal Opportunity Employer. All qualified applicants will receive consideration for employment without regard to race, color, religion, sex, sexual orientation, gender identity, national origin, disability, age, protected veteran status, or any other protected classification.