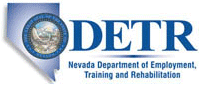 Job Information
Amentum

Facility Maintenance Coordinator

in

Las Vegas

,

Nevada
Job Summary
Under direct supervision of the Production Control Manager, identifies, compiles and records production data, maintenance actions, material utilization, and labor/material costs relative to civil engineering requirements for real property facilities, utilities, and equipment.
Essential Responsibilities:
Schedules operations, balances workload/manpower and resources.

Provides work reception and control.

Provides total maintenance management utilizing computerized recurring work program and incorporates within prioritized weekly in-service work program.

Conducts weekly civil engineering work scheduling meeting.

Plans, schedules and facilitates accomplishment of all required maintenance actions.

Identifies, analyzes, documents and provides cost budget estimates for all major repairs rehabilitation and/or new construction needed or forecasted utilizing work plans standards, estimates and historical/current/projected costs.

Reviews, updates and revises the warranty plan as necessary to accommodate government requirements.

Maintains facility records.

Controls and manages the civil engineering tool issue center.

Trains building custodians.

Utilizes, updates, analyzes data and reports from the current civil engineering automated data program.

Provides reports and conducts briefings for government representatives as required.

Generates service orders for maintenance functions utilizing customer orders and work plans.

Generates corrective service as necessary.

Monitors, analyzes and records material cost data.

Maintains and analyzes maintenance data, historical and current.

Provides work order accounting.

Monitors material spending and performs analytical studies of cost performance and operating data to determine trends and efficiency of work force.

Orders, receives and issues material for the civil engineering work force using government authorized procedures and vendors to include government and/or local sources.

Accomplish work in compliance with government regulations.

Identify material requirement listing for work in government acceptable format.

Assist in maintaining shop inventory.

Maintain required readings, records, and documentation.

Research and identify material.

Operate general purpose vehicles.

Maintain blue prints, drawings, as-builts, schematics, reports, and documentation as required.

Perform safe work practices and procedures, and adhere to occupational health standards.
Perform all other position related duties as assigned or requested.
Minimum Requirements
High school diploma or equivalent. Six years' experience in facility management and government civil engineering procedures. Must have the ability to obtain and retain a valid Nevada driver's license. Ability to read, write and receive written and/or verbal instructions in English. Ability to use good judgment and common sense when performing job functions. Ability to be punctual and possess patience to work under stressful conditions. Proficient in use of automated programs compatible with government systems. Knowledgeable in construction trades terminology and functions. Knowledge of government, state, and environmental requirements pertinent to real property. Position requires the ability to pass and maintain a Secret Security Clearance.
Work Environment, Physical Demands, and Mental Demands:
Work is performed both indoors in office or facility structures or outdoors with exposure to varied weather conditions. Occasional lifting of 25 lbs; constant use of sight abilities, constant use of speech/hearing abilities for communication, constant mental alertness, must possess planning/organizing skills, and must be able to work under deadlines.
Preferred Qualifications
Local Candidates
Active DoD Security Clearance
EOE including Disability/Protected Veterans. If you are an applicant with a disability that requires a reasonable accommodation to complete any part of the application process, or are limited in the ability—or unable to use—the online application system and need an alternative method for applying, you may contact our Reasonable Accommodation Helpline at 1-888-877-3181 or 301-944-3299 or email itsupport@amentum.com for assistance. In order to address your request, the following information is needed:
LP.SKU-D1.LIST
Upon receipt of this information we will respond to you promptly to obtain more information about your request.
Amentum